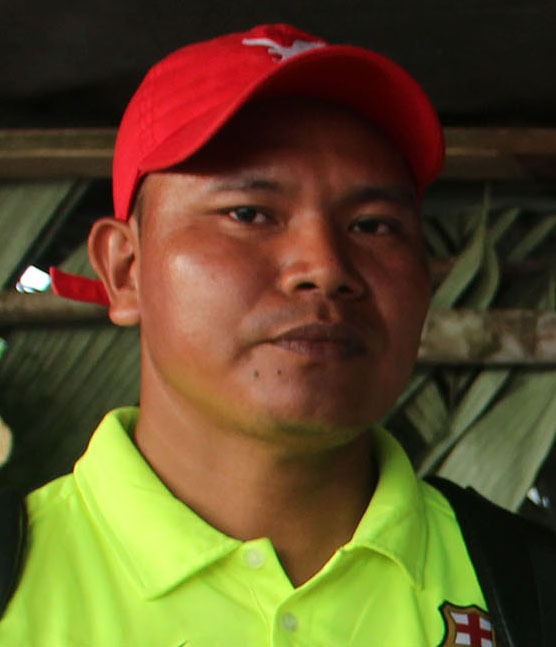 Residents and regional personnel in border communities in Region One (Barima/Waini) are helping Guyanese, particularly those of indigenous origin, who are remigrating from Venezuela to reintegrate into their communities by providing accommodation and employment where possible.
On humanitarian grounds, they have also been assisting those Venezuelans—mainly indigenous peoples—seeking food and medical attention.
The toshaos of Whitewater in Mabaruma sub-region and Santa Rosa in the Moruca sub-region have told Stabroek News that they have seen a number of people from their communities who went to Venezuela during the 80s, when Guyana's economy was in the doldrums, returning either by themselves or with their Venezuelan-born spouses and children.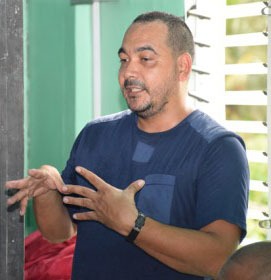 Though fewer in number than at Whitewater, a resident at Baramita in the Matthews Ridge/Arakaka/Port Kaituma sub-region said the same has been happening there.
In the past two years, 23 families and a number of individuals have reportedly moved back to Whitewater, Toshao Cleveland De Souza told Stabroek News. Whitewater is separated from Venezuela by the Amacuro River.
With permission from the regional education officer, he said, the children of the remigrants have been placed in schools, where they are also learning the English language in addition to other subjects that the school offers. Some converse in English because their parents would have taught them the language.
In terms of accommodation, De Souza said many who left in their youth have returned to claim lands their parents had occupied or to live with relatives who had remained. While a few have returned with their household belongings, he said, some came back without much.
Whenever someone returns, De Souza explained, the village council meets with them and asks them to abide by the village's rules and regulations. To date, he said, the village has had no problem with the remigrants.
Some have been given land on which to build a home and to farm but they need assistance for construction. The village has turned to Food for the Poor to assist. Small businesses have also employed a few.
The village, De Souza said, has also attracted the attention of officials of the United Nations Refugee Agency, which visited to assess the situation there.
He noted also that many Venezuelan indigenous peoples, some of whom are related to Whitewater residents or persons from other communities in the sub-region, cross the Amacuro River daily in search of food and to seek medical attention.
On an average, the two health workers and the microscopist who are stationed in the village, would attend to dozens of foreigners a day, which De Souza said is a large number for the community, which has a population of only about 1,600 people.
Many coming for medical attention, he added, are stricken with malaria and the health centre cannot turn them back.
"The village sometimes assists them with transportation, if they are very ill, to get to the Mabaruma District Hospital, where they can be treated or hospitalised," he said.
At one time, he said, the community felt threatened because of the feared Sindicatos from Venezuela attempting to rob villagers.
Since a police outpost and an army presence have been established in the community, he said, villagers now feel secure. Whitewater is not a port of entry.
'We share what we have'
In Moruca, a government official, though not authorised to speak to the media, said some of the families that have returned are being accommodated by family members, while some are occupying lands illegally. Moruca has 12 indigenous communities and many people from Santa Rosa, Kwebanna and Santa Cruz moved to Venezuela during Guyana's economic crisis in the 70s and 80s.
The official said many who had given up their homesteads and farming lands have returned to find relatives or strangers occupying them and they now want to reclaim them. They are being advised by the respective village councils.
"Some are seeking to do late registration for their children who were born in Venezuela to a Guyanese father and Venezuelan mother," the official explained.
The official could not give a number of how many have returned to the sub-region but said there has been "quite a lot."
Santa Rosa Village Toshao Sherwin Abrams said the village has welcomed "its sons and daughters back because they belong to the community and they have much to offer. We share what we have and will do [our] best to help them develop."
He said, "They have returned to families who are fairly well off, so they are not putting a strain on the community's services."
Of concern, he, however, added, is the number of returning Guyanese and foreigners from Venezuela who travel through the Moruca River on their way to the Pomeroon, the Essequibo Coast and to Georgetown. There is no one to process their entry.
At Baramita in the Matthews Ridge district, Medex Barnes said the number of residents who had moved to Venezuela to work mainly in the gold mines have returned. In recent times, she said, she has been treating persons for malaria, sexually transmitted infections, common ailments, and even tuberculosis. A few Venezuelans and even Brazilians come across seeking medical attention.
"A few have had problems with the police but I treat them all. I don't turn them back," she said.
At the recent National Toshaos Council press conference Vice President and Minister of Indigenous Peoples' Affairs Sidney Allicock said government was aware of the influx of returning Guyanese and a number of Venezuelans entering the country in regions One, Seven, Eight and Nine.
Because of security reasons, due to Venezuela's claims on Guyana's territory in which regions One and Seven fall, Allicock said the movement of people across the border was a matter of great concern and it has been engaging the ministries of Citizenship, Social Cohesion, Public Security and Foreign Affairs.
Documentation to prove their origin, he said, would make it easier for Guyanese-born people to be accepted here.
Guyanese also have a duty to protect strangers coming to Guyana, he said. "What we won't want to do is to ignite a situation that would create more tension. From a humanitarian point of view we just cannot just chase away people like that," he said.
Around the Web