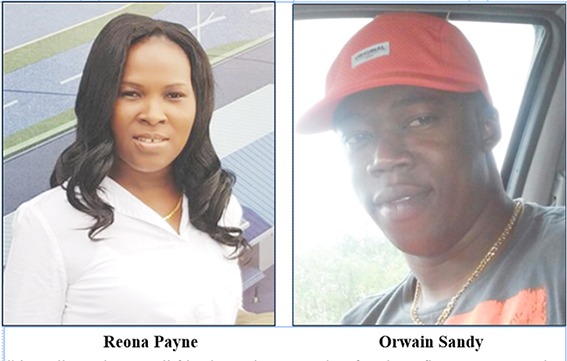 Although Captain Orwain Sandy, who is charged with the murder of his common-law wife Reona Payne, has been seen by a psychiatrist, police yesterday said that an evaluation report is still outstanding.
On April 6th, when Sandy was charged with the murder, Magistrate Judy Latchman ordered that he undergo a psychiatric evaluation at the request of his attorney, James Bond.
The charge against Sandy, who was the personal assistant of the Guyana Defence Force (GDF) Chief of Staff, stated that on March 31st, 2018, at First Street, Alexander Village, he murdered Payne.
During his appearance before Magistrate Latchman yesterday, police prosecutor Shawn Gonsalves indicated to the court that the investigation remains incomplete. He noted that Sandy was seen twice by Dr. Bhiro Harry but a report is outstanding.
When asked by the magistrate if he saw Dr. Harry, Sandy stated that he did and that it was on two occasions.
The magistrate then urged the prosecutor to retrieve the report from Dr Harry.
The matter was subsequently adjourned until May 2nd for report.
Sandy was arrested after he turned himself over to the police following the fatal shooting.
After shooting a fleeing Payne some 14 times, killing her instantly, Sandy reportedly drove himself to the Ruimveldt Police Station and informed the police there of what transpired.
He also handed over the suspected murder weapon.
Although both Sandy and Payne were married to other people, they were living together for about five years.
Around the Web