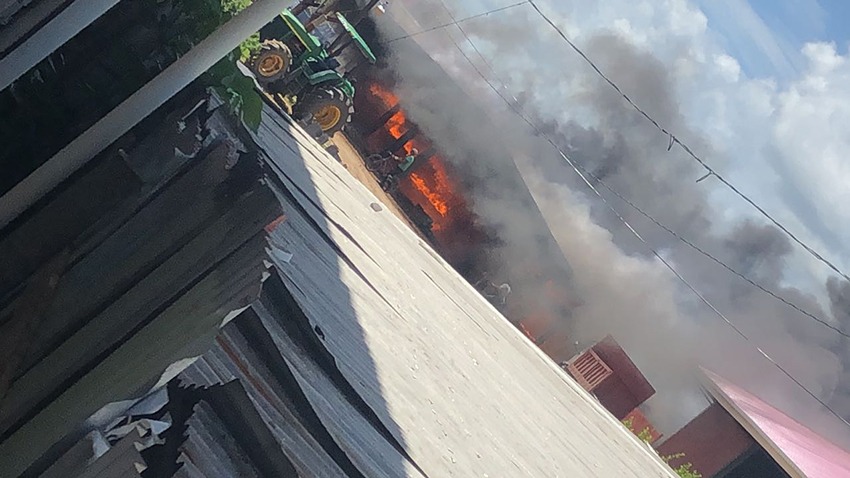 A fire ripped through a Crabwood Creek sawmill yesterday morning, leaving its owners counting millions in losses.
The sawmill, N and S Gumani and Sons, located at Lot 19 Grant 1651 Crabwood Creek, Upper Corentyne, is owned by Balkumari Gumani.
A relative of the owner told Stabroek News that the fire started around 10.30 am at the 185 kVA generator, which powered the sawmill. "The workman see the fire start there and like it burn out and meet the fuel, there wasn't no explosion or so but it start big," the relative said.
According to a Guyana Fire Service source, the engine room housing the generator was destroyed and sections of the sawmill structure were significantly damaged.
The relative said a lot of items were stored in the mill, including machinery parts, which were all destroyed in the fire. The relative estimated the losses at over $25 million but noted that the family was yet to sit and properly determine all of the items which were destroyed in the fire.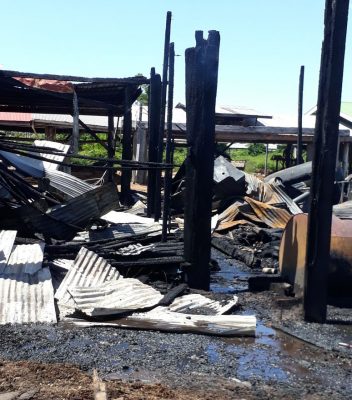 Meanwhile, Stabroek News was told that around 4 pm another fire started at the sawmill and the Corriverton fire tender was summoned for a second time. "Because is a sawmill na, so it keep starting, small, small fire, but around 4 we had to call back the fire service because we see it did getting back big," the relative explained.
Up to last evening, relatives were still putting out small fires throughout the sawmill. They planned to keep watch over the sawmill for the entire night. Stabroek News was also told that about ten years ago a fire had also destroyed items at the sawmill, after which the owners rebuilt.
The fire service has since launched an investigation into the cause of the fire.
Around the Web