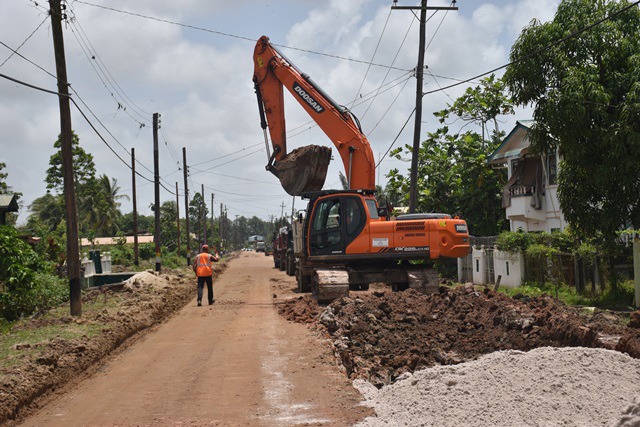 In just a few months, residents on the East Bank Berbice will be able to travel to their destinations with ease, as the $1.2 Billion road rehabilitation project nears completion, the Department of Public Information (DPI) said yesterday.
The sub-base work is approximately 50 percent completed, while, the base course and asphalt works are 40 and 80 percent finished respectively.
Engineer attached to the project, Joel Tucker said, "Presently 400 metres of asphalt paving has been completed in the Everton area, while work is ongoing in Islington, Edinburgh, Glasgow and Gay Park."
When completed, the road will be outfitted with new features aimed at bolstering road safety. These include highway lighting, guard rails, traffic signage, bridges and culverts, DPI said.
According to Tucker, the installation of lights has been "substantially completed." He said that they are currently awaiting a new supply of the lights to place on the poles mounted from Stanleytown to Everton.
Construction of the culvert at Glasgow is proceeding; following this, upgrades to another at Everton will start.
Around the Web