A man was earlier today charged with the 2016 murder of Shonette Savory.
Davendra Ramdial was brought before the Chief Magistrate who read him the charge which alleged that he murdered Savory on August 30, 2016 at Soesdyke.
Ramdial was then remanded to prison and will return to court on May 24.
Savory, 37, of Lot 222 Last Street, Prospect, East Bank Demerara, and a mother of one, left her home on the afternoon of August 29th 2016 and had not been seen or heard from since. Her sister, Vanessa Ramcharran, last spoke to her on the same day she went missing and Savory had informed her that she was going to buy credit for her electricity meter. Savory subsequently returned home and topped up the meter and the landlady said she saw her leave again.
A missing person's report was subsequently made at the Providence Police Station.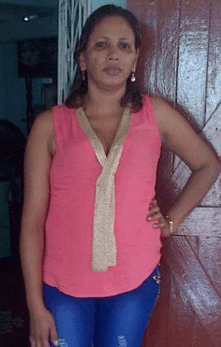 Following Savory's disappearance, her family received calls and messages informing that a woman matching her description had been seen at a shack in Belle West, Canal Number Two, West Bank Demerara and that she was being held against her will. A check had been made at the shack by relatives accompanied by police ranks but nothing was found.
The family was informed that the shack belonged to the sister of a man Savory was once romantically involved with, but the relationship had ended not too long ago. The man was reportedly not too pleased about Savory's decision to end the relationship.
Around the Web