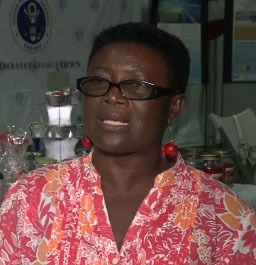 Fruit scented and patriotically coloured "Magnificent Candles" are being produced by the Mahaica Women's Group, a group of single mothers and early school leavers, the Department of Public Information (DPI ) says.
The Region Five women recently ventured into candle and craft making, and recycling.
Sold at the Guyana Shop on Robb Street, Georgetown, the products have attracted a steady stream of consumers, DPI said.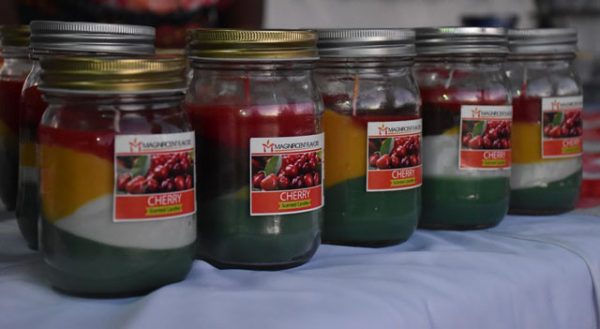 The product was recently taken to the residents of Region Two, at the Essequibo Agro and Trade Fair. The Small Business Bureau (SBB) of the Ministry of Business facilitated the group by providing a booth for them.
Chairman of the Mahaica Women's Group, Debbie Argyle said that they "utilise several expos and shows as a means of advertising" their products.
Argyle highlighted that the candles serve a dual purpose – for their sweet-smelling fragrance and also as a mosquito repellant. She noted that while the product is well supported locally. The group is looking to expand to overseas markets.
The Mahaica Women's Group receives monthly donations of wax, a key ingredient to their production process, from the Food for the Poor Agency. Argyle explained that they personally create the labels and package the candles into recycled glass bottles or cans to cut the cost of production.
Around the Web