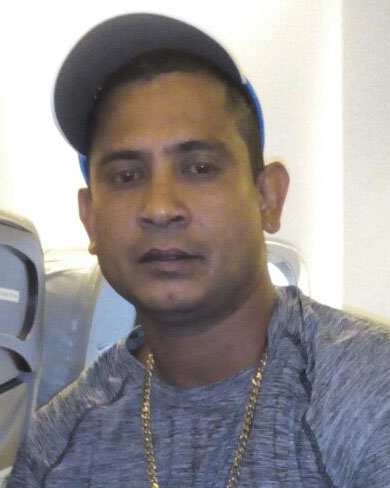 Totaram Jaichand, the East Coast Demerara auto dealer who was attacked and beaten on Sunday evening by a group of men, remains in the Intensive Care Unit of the Georgetown Public Hospital, after suffering multiple injuries, including a fractured skull.
His daughter Anjali Jaichand, yesterday explained to Stabroek News that her father continues to drift in and out of consciousness.
She noted that he has not shown any significant improvement in his condition, but stated that doctors are exploring the possibility of performing surgery to repair his arm.
"He was beaten all over his body and the doctors are not figuring out what is really wrong with him," the daughter explained.
Commander of 'C' Division Edmond Cooper, yesterday explained to this newspaper  that the three persons who were arrested and questioned are likely to face charges soon. Police are also searching for the other suspects.Jaichand, proprietor of TJ Auto Sales and popularly known as 'Ravi', 40, a father of two, of Lot 143 Good Hope, East Coast Demerara, was attacked on Sunday night by a gang of men, during a visit to a shop to purchase phone cards.
Stabroek News had previously reported that the incident allegedly stemmed from an ongoing feud between Jaichand's family and his friend Racko's family— the Baboolall's of Annandale.
According to Anjali, on Sunday evening, her father was at home relaxing, when four men, including his friend 'Racko' and Racko's son, turned up in front of their premises.
"They call he (Totaram) out to make a threat and he didn't go out and they say if you don't come out today, tomorrow (Monday) if they catch him in he vehicle anyway they will pull he out and beat he", she reported.
Totaram was reportedly attacked and beaten with a piece of wood by the gang of men, when he and a friend stopped to purchase phone cards, while on the way to the police station to report the threats.
Around the Web