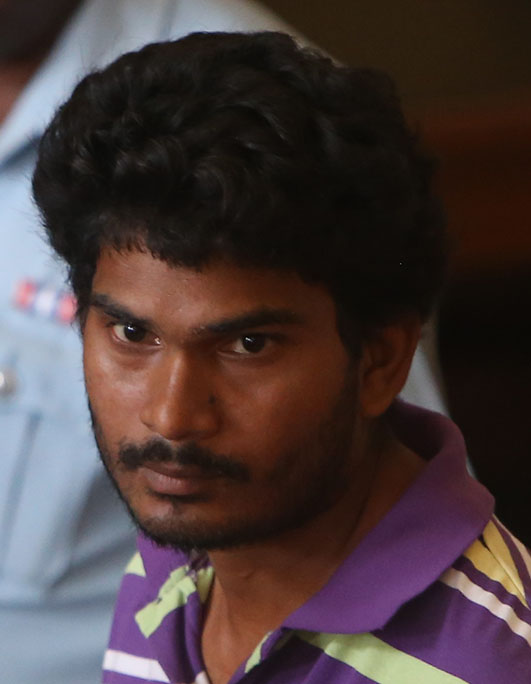 A porter was yesterday remanded to prison after he was charged with the murder of Shawnette Savory, who went missing nearly two years ago.
Davendra Ramdial, 34, of 186 Prospect, East Bank Demerara, was brought before Chief Magistrate Ann McLennan in Georgetown, where the charge was read to him.
The charge against Ramdial alleged that on August 30th, 2016, at Soesdyke, he murdered Savory.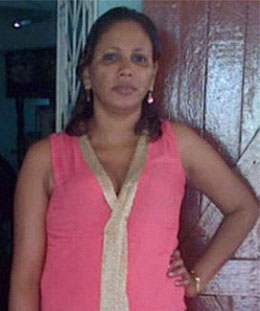 Ramdial was not required to enter a plea to the indictable charge.
The charge was instituted although Ramdial's body has not yet been found. Police Prosecutor Gordon Mansfield told the court that the file in relation to the matter is incomplete. Based on advice received from the police legal advisor, he requested an adjournment of a month to complete the file.
Ramdial was subsequently remanded to prison and the matter was adjourned until May 24th.
Savory, a resident of 222 Last Street, Prospect, East Bank Demerara, was reportedly last seen leaving her apartment on August 29th, 2016.
Her sister, Vanessa Ramcharran, last spoke to her on the same day she went missing and Savory had informed her that she was going to buy credit for her electricity meter. Savory subsequently returned home and topped up the meter and the landlady said she saw her leave again. A missing person's report was subsequently made at the Providence Police Station.
Following Savory's disappearance, her family received calls and messages informing that a woman matching her description had been seen at a shack in Belle West, Canal Number Two, West Bank Demerara and that she was being held against her will. A check had been made at the shack by relatives and police ranks but nothing was found.
The family was informed that the shack belonged to the sister of a man Savory was once romantically involved with, but the relationship had ended not too long before the woman's disappearance. The man was reportedly not too pleased about Savory's decision to end the relationship.
In January, 2017, police had issued bulletins for two persons, Patrick Kissoon, called 'Pato' and Ritesha Rahaman, called 'Tesha,' for questioning in relation to Savory's disappearance.
Around the Web