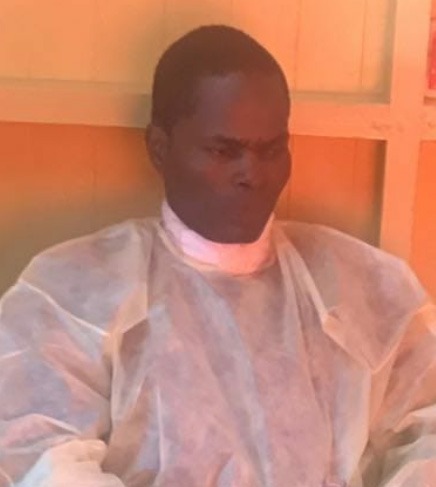 Nigel Glasgow, the Good Intent, West Bank Demerara man who allegedly strangled his wife on Wednesday morning before ingesting a poisonous substance and slitting his throat, succumbed several hours after.
Glasgow, 40, of Murphy Street, Good Intent, was found in bed early Wednesday morning hugging the dead body of his common-law wife Dianna Hernandez.
Hernandez was found with a makeshift noose around her neck. It was attached to the ceiling of Glasgow's home. Hernandez's hands were bound in front of her. It is suspected that Glasgow strangled her before ingesting the poison and slitting his throat.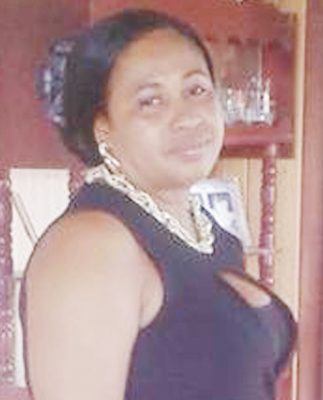 After Glasgow and Hernandez were found by members of his family, he was rushed to the West Demerara Regional Hospital, where he was stabilised. He was discharged from the hospital late on Wednesday night and was then handed over to the Wales Police Station, where he stayed for a few hours.
During that time, the man started to complain about intense pains about his body, including his stomach.
He was subsequently rushed back to the hospital and died while receiving treatment just before midnight. Doctors were unsure what caused Glasgow's death and a post-mortem examination is expected to be conducted soon to provide an answer.
Also awaiting the results of the post-mortem examination are members of Glasgow's family. Glasgow's relatives said they are still stunned by the sequence of events and are unsure of what to make of what happened. They have questioned why he was released from the hospital after such a short time, given that it was suspected that he might have ingested poison.
The man's relatives said that they are of the opinion that the hospital should have kept him throughout the night and monitored him carefully given everything that transpired.
Glasgow's friends and neighbours had described him as a very "cool" and "quiet" person, who had shared a loving relationship with Hernandez.
Glasgow was one of the cane cutters laid off when the Wales Estate was shut down at the end of 2016 but he subsequently found a job at a slaughterhouse.
Around the Web