Trumpeting the clinching of a deal with the Hard Rock Café franchise, MovieTowne Guyana is promising hundreds of jobs when the US$45m state-of-the-art Cineplex opens sometime this year.
Guyana-born Chair-man of Multicinemas Incorporated, Derek Chin,  said MovieTowne will also have a positive impact on the country's tourism industry.
"We are already seeing evidence of this. The Hard Rock Café is just one of the many international brands anticipating exposure to the Guyana market, and we are at the forefront of ensuring that this happens in the most flattering way possible," Chin said in a press release from MovieTowne.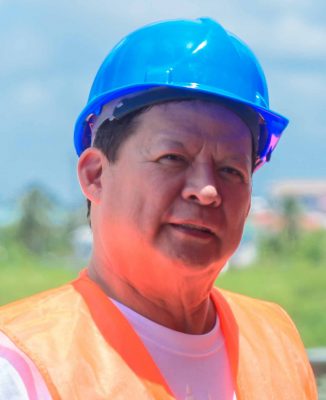 Chin said that even in its unfinished state, MovieTowne Guyana has already become a massive attraction, with large numbers of persons visiting the location to take pictures and inquire about the complex's opening date.
Initially pegged at US$30M, the Cineplex has now approached a massive US$45M. According to Chin, a series of expansions were added to the project's original designs. The investment is seen as the largest private sector undertaking in recent years. "Whatever the cost, Guyana is worth the investment," Chin said in the release.
MovieTowne Guyana will be outfitted with eight state-of-the-art screens, equipped with the technology needed for patrons to lose themselves in the magic of every film.
Among the attractions also, would be a 60,000-square foot Massy Stores Super Centre, one of the largest in the Caribbean.
MovieTowne Guyana would also boast a "competitively-priced shopping mall that would allow shoppers to be lavish without breaking the bank".
Around the Web