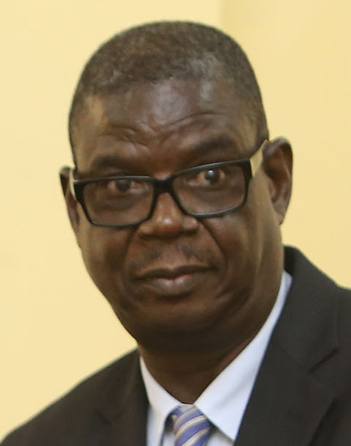 The Parliamentary Committee of Appointments has nominated four retired Assistant Police  Commissioners to sit on the Police Service Commission.
Chairperson of the Committee, Dr. George Norton yesterday laid in the Assembly the eleventh Report of the Committee in relation to the appointment of members of the Commission.
The report names retired assistant commissioners Paul Slowe, Clinton Conway, Vesta Adams and Claire Jarvis.
According to the report, the nominated persons were unanimously approved by the Members of the Committee during the April 11, 2018 meeting.
The report explained that the nomination process was conducted in accordance with Article 210 (1) (C) of the Constitution which states that the commission shall be comprised of "four members appointed by the President upon nomination by the National Assembly after it has consulted such bodies as appear to it to represent the majority of the members of the Police Force and any such body it deems fit."
The "bodies" consulted were the Police Association, the Association of Former Members of the Guyana Police Force, the National Community Policing Executive and the Guyana Association of Professional Social Workers (GAPSW).  GAPSW was consulted after it ascertained that the National Commission on Law and Order, which had been previously consulted, was no longer functioning.
Each entity was invited to nominate suitable persons but only the Police Association and the Association of Former Members of the Guyana Police Force responded.
Slowe and Adams were nominated by both bodies while the former members also nominated Conway and Jarvis.
There have been numerous calls for the appointment of the PSC since the last commission expired in August 2017.
Around the Web