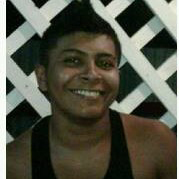 Sunil Mangra, the 23-year-old Uitvlugt Estate labourer whose body was discovered at the Stewartville seashore, West Coast Demerara (WCD) on Monday morning, died from drowning and as a result of blunt trauma to his head.
Divisional Commander Richie Das confirmed the findings of the autopsy, which was conducted on Wednesday.
While it is suspected that Mangra might have sustained the blunt trauma to his dead due to a fall, this newspaper was told that the police are still investigating.
The lifeless body of Mangra, a resident of Para Field, Leonora, WCD, was discovered lying at the seashore around 6.30am on Monday by a pump attendant who had reported for work.
The police were summoned and the body was examined. At the time, there were no visible marks of violence.
Mangra was last seen alive last Saturday.
Around the Web