With 31 years in the Guyana Police Force under his belt, Crime Chief Paul Williams says he is ready for the job of Police Commissioner.
Williams, one of the six senior officers who are being considered for the post, indicated his readiness when asked today even as he pointed out that it is for President David Granger to decide.
He said over the course of his three-decade-long career, he would have started at the bottom as a constable and worked in various departments and positions, which are experiences that he believes have prepared him to lead, if that is what the president decides.
Asked specifically if he wants the top job, Williams said he was sure that if any of the Assistant Commissioners of Police were asked, they would all say it is their desire to be at the helm of the force.
His candidacy today received the support of women's rights activist Dianne Madray, who said Williams was an "excellent candidate."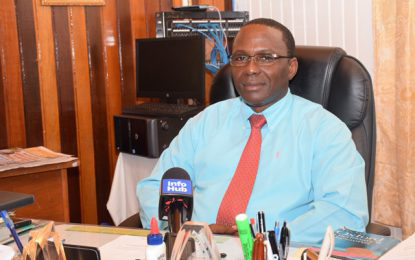 Madray, who was sharing a press briefing with Williams to talk about the recent development in the case of Shanett Savory, resulting in one person being charged with her murder, said she endorsed him for the post of Commissioner. She even suggested that "houses will start being cleaned" and the issue of corruption would be addressed.
Last month, President Granger commenced the process of finding a nominee for the post of Commissioner and he along with others interviewed six Assistant Commissioners and two Deputy Commissioners.
Those interviewed included Williams, the present acting Commissioner of Police David Ramnarine, who is believed to be the next in line for the job, Clifton Hicken, Leslie James, Lyndon Alves, Marlon Chapman, Nigel Hoppie and Maxine Graham.
Around the Web