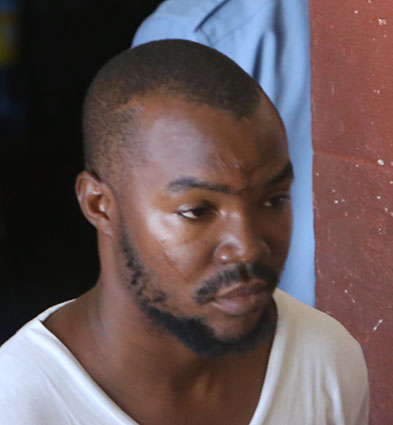 Anthony Carmichael, a disc jockey who is out on bail on a ganja trafficking charge, yesterday found himself back before a court for the same offence after the recent discovery of 150 pounds of marijuana in an abandoned car in front of the Royal Castle outlet on Sheriff Street, Georgetown.
Carmichael, 30, of Lot 2 Bennett Dam, Rosignol, Berbice, appeared before Chief Magistrate Ann McLennan in Georgetown, where he was charged with trafficking 72 kilos (equivalent to 150 pounds) of cannabis on April 16th, 2018, at Royal Castle, on Sheriff Street.
Carmichael pleaded not guilty.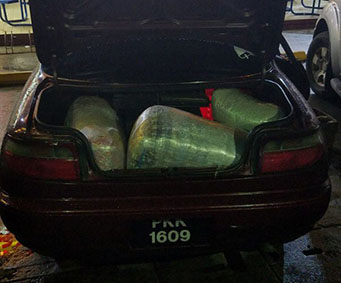 Customs Anti-Narcotic Unit (CANU) Prosecutor Konyo Sandiford objected to bail being granted, while citing the fact that the accused has a matter of a similar nature at the Fort Wellington Magistrate's Court and had been released on $200,000 bail after being charged in January.
Carmichael, the prosecutor noted, is set to make his next court appearance in relation to that matter on May 16th.
The court heard that as a result of a wanted bulletin, Carmichael was arrested by the Guyana Police Force and handed over to CANU.
Bail was subsequently denied by the Chief Magistrate and the matter was adjourned until May 18th.
On April 15th, CANU ranks on an operation unearthed several packages of compressed marijuana, which were sealed in plastic wrap, in the back seat and trunk of the car, PKK 1609. The driver of the car, who purportedly abandoned the vehicle after suspecting that he was under surveillance, subsequently turned himself over to law enforcers in the company of his attorney. He was questioned and released.
Around the Web