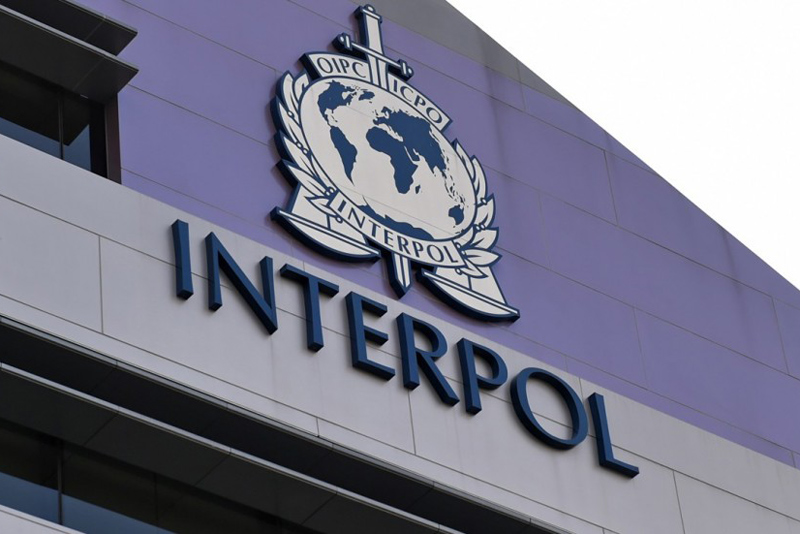 Nearly 350 potential victims of sexual exploitation and forced labour have been rescued in an INTERPOL-coordinated operation targeting human trafficking in the Caribbean, Central and South America.
In a statement on its website the International Criminal Police Organi-zation (INTERPOL) noted that more than 500 police officers in 13 countries also arrested 22 individuals during Operation Libertad which was conducted for April 3-9 2018. The operation was held under the INTERPOL Project to Combat Human Trafficking in the Caribbean.
INTERPOL explained that with thousands looking to cross borders in search of work, traffickers are targeting the most desperate and vulnerable members of society with promises of a better life.
"Both men and women, including minors, were discovered working in night clubs, farms, mines, factories and open-air markets," the statement noted adding that because they can earn more than they would in their home countries, some victims don't identify as such, making it difficult to gather evidence and prosecute cases of suspected trafficking while other victims are manipulated and intimidated into providing false information.
Cem Kolcu, Coordinator of INTERPOL's Traffick-ing in Human Beings unit added that "what traffickers don't advertise are the working conditions their victims will be subject to once their final destination is reached. During this operation, we identified women being forced to work out of spaces no bigger than coffins, for example."
In Guyana specifically young women were found working as prostitutes next to extremely remote gold mines, from which they could not escape, a common modus operandi as the geographical location of the mines also complicates investigations.
"Isolated locations make it difficult for officers to avoid detection when travelling to these camps. By the time intelligence is acted upon, perpetrators have had the opportunity to act and move the victims," Assistant Director of Public Prosecutions Diana O'Brien is quoted as saying.
Meanwhile in Saint Vincent and the Grenadines, Asian 'employees' at a factory had been stripped of their passports and made to be completely dependent. Having never received wages, they relied on their handlers for housing, transport, food and the most basic necessities.
"With similar examples across the region, this highlights the need to raise awareness amongst vulnerable communities in both source and destination countries and to ensure appropriate support mechanisms are in place," statement stresses.
As part of the operations social services and NGOs were involved in conducting post-operation interviews and providing support services to victims.
Also quoted in the report was INTERPOL Executive Director of Police Services Tim Morris who said "operations like this show the power of INTERPOL providing a platform for the 13 participating countries, but what sits behind these numbers is the human story."
"Whether it is someone's mother, father, brother, sister, son or daughter, there is an intensely personal story that is usually – unfortunately – accompanied by a lot of suffering," he concluded.
The operation was the culmination of the two-and-a-half year project funded by the Government of Canada, which provided specialized training to investigators and immigration officers in order to enhance operational expertise and regional coordination to combat human trafficking.
The programme is one of several projects under the INTERPOL Global Task Force on Human Trafficking, which received the backing of G7 Security Ministers last week.
Participating countries included Antigua and Barbuda, Aruba, Barbados, Belize, Brazil, Curacao, Guyana, Jamaica, Saint Lucia, Saint Vincent and the Grenadines, Trinidad and Tobago, Turks and Caicos Islands and Venezuela.
Over the six days of the operation Libertad coordination centre was hosted by the Joint Regional Communications Centre (JRCC) in Barbados with specialist officers from INTERPOL's Trafficking in Human Beings unit deployed to the region.
Support was provided by the INTERPOL Command and Coordination Centre at the General Secretariat in Lyon, France and at the INTERPOL Regional Bureau in Buenos Aires, Argentina.
In addition to coordinated police raids, searches were carried out against INTERPOL's criminal databases, generating 30 hits, including 25 for Stolen and Lost Travel Documents. Computer equipment, mobiles phones and cash were also seized.
Around the Web