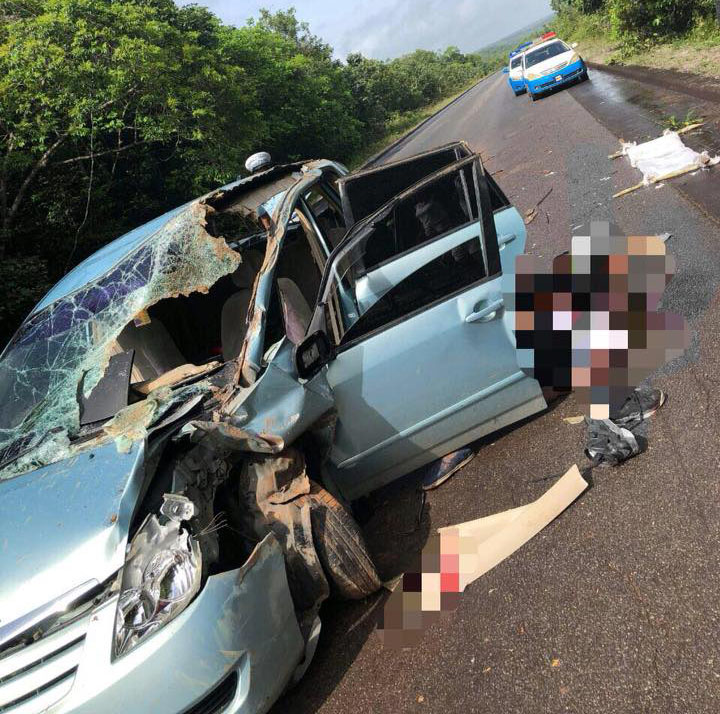 Two men, including a policeman, were killed and another injured following an early morning accident along the Linden-Soesdyke Highway yesterday.
Dead are 24-year-old Theon Hope, a police constable of Lamaha Park, and 25-year-old Quason Anthony, a taxi driver of 124 East Half Regent Street, Bourda, while 20-year-old Jermain Samuels of Haley Street, Werk-en-Rust, remains a patient of the Linden Hospital Complex nursing a fractured skull.
The driver of the vehicle who has been identified by the police as 23-year-old Rishawn Pierre of D'Urban Street, Lodge, managed to escape unharmed and  is in custody assisting with investigations.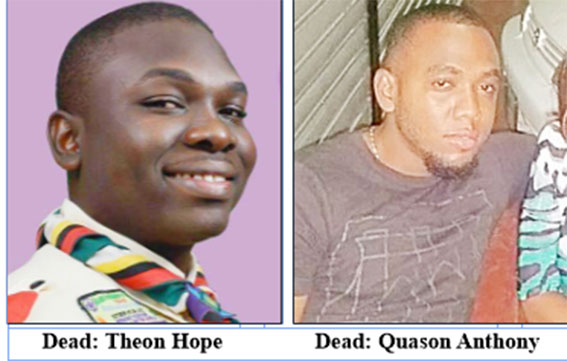 According to reports received, the accident occurred about 7.30 yesterday morning in the vicinty of Loo Creek, Linden-Soesdyke Highway as the men were returning to Georgetown having travelled to Linden to attend Linden Town Week activities on Sunday.
The police in a statement yesterday disclosed that the men were travelling in motor vehicle PNN 1278 which was proceeding north, allegedly at a fast rate, when it collided with the rear of motor lorry GWW 8443, trailer TWW 8912  which was laden with lumber, and was travelling in the same direction. This resulted in one of the pieces of lumber piercing the exterior of the motor car.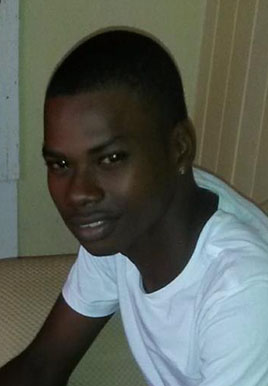 When Stabroek News visited Hope's home, his mother Pamela Hope explained that she spoke to her son yesterday afternoon when he had called to tell her about his intention to travel to Linden and again when he arrived at his destination. She noted that the next phone call she received was one yesterday morning informing her of the accident. Hope leaves to mourn his parents and three siblings.
Similar sentiments were shared by Trineca Pollard, Anthony's spouse who said he told her of his plans to travel to Linden with some friends to attend a party. She noted that Anthony's parents have since travelled to the mining town where his remains were taken following the accident.  Anthony leaves to mourn his girlfriend of eight years, parents and three children, the youngest being three-years-old.
Meanwhile, Samuels, according to an older brother, remains a patient of the Linden Hospital nursing a fractured skull and other injuries. He is, however, said to be in a stable condition.
Around the Web