The murder charge against Debbie Hansraj, who was accused of fatally stabbing her brother, Vishal Hansraj, at Covent Garden last April, was yesterday discharged after a city magistrate upheld a no-case submission.
It was alleged that Debbie Hansraj murdered her brother, a mason, between April 17th and April 18th, 2017, at Covent Garden Sea Dam, East Bank Demerara.
The Preliminary Inquiry into the murder charge against Debbie Hansraj came to an end yesterday before Magistrate Fabayo Azore. The magistrate noted that she upheld the no-case submission made by the defendant's attorney George Thomas.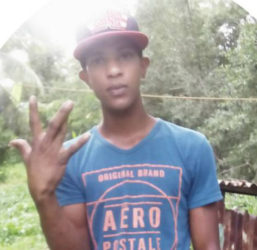 Magistrate Azore then stated that based on the prosecution's evidence she found that the now deceased man was the aggressor and that he had attacked the defendant, who then used the said weapon to stab him.
The magistrate further noted that the caution statement given by the defendant, which was the only evidence against the accused, stated that she acted in self defence. Upon these grounds the matter was discharged.
Subsequent to the matter being discharged, relatives of the defendant expressed their elation, one family member stood by expressing her gratitude. The relative told the court, "Thank you for what you did here today, you make my heart open and close. God will bless all of y'all".
The matter was prosecuted by Sergeant Dominic Bess.
Vishal Hansraj, 21, was first rushed to the Diamond Diagnostic Centre for medical attention, and later transferred to the Georgetown Public Hospital, where he eventually succumbed.
Sumintra Bridgmohan, the mother of both the deceased and the defendant, had stated that her son had left home on Monday to go kite flying on the Sea Dam, and she did not see him again until he returned with his wounds.
She stated that at the time, she had been preparing to go to the hospital to tend to an injury, following an altercation she had had with her daughter.
The grieving mother said that her son did not mention to her how he had sustained his wounds, but kept saying, "Mommy I gon' dead, I can't breathe," while they were on the way to the hospital.
Around the Web