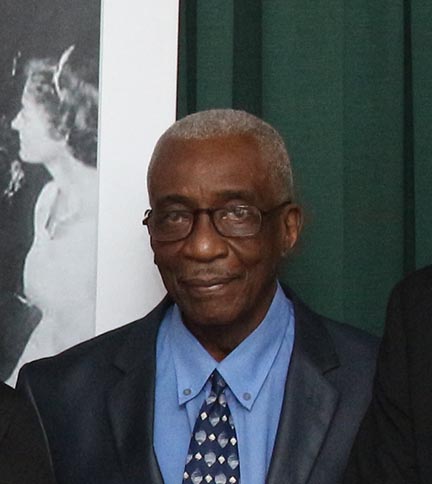 The Guyana Elections Commission (Gecom) is ready to hold Local Government Elections (LGE) which are due by December this year, according to its Chairman, Justice (retired) James Patterson who said on Wednesday that a declaration of the date is all that is outstanding.
"It (preparation) is reaching its time post. We have no difficulties at all as regards to what we have to do…We are ready for it (LGE) …just waiting for a declaration as to the date from the relevant minister", he said when contacted.
The PNCR has called for a new house-to-house registration process in response to the PPP's recent concerns over the existing voters' list.
When told on Wednesday about some of the concerns expressed by the two parties, Justice Patterson stressed that he cannot respond to "everything political parties say".
Asked about the possibility of house-to-house registration or the vetting of the existing list, Justice Patterson responded "when that phase arises it will be made public. The commission hadn't decided as far as I know".
Sources have indicated that house-to-house registration is not an option that is being considered at the moment.
The PNCR two weeks ago called for house-to-house registration, saying that it would clean up the country's voters list.  "Let us truly sanitise the list of electors by having 'house to house' registration, hence all those who are alive will be on the list," a statement from the party read.
PNCR General Secretary and Chief Scrutineer for the governing coalition Amna Ally later repeated much of the statement to this newspaper, saying that her party will ensure that if there is house-to-house registration, it will be a transparent process.
Her party believes that the transparent process would help to assure all parties that the list is in no way compromised and the names of dead persons are off.
"That is my position. It is now for Gecom to work it out. I don't know what they have, what they need, what they want and so on, so they will have to determine. I can only give you the broader picture and that is what I would like to have," she said.
"We would not allow errors in our time. I am saying that it will be a transparent process and it is having the people registered so that those who are alive and resident in Guyana are reflected on the electors' roll. When it is going to be ready it is not a question for me…," she added.
The Alliance for Change (AFC), the second biggest party in the governing APNU+AFC coalition, is also in favour of  house-to-house registration.
"The matter hasn't been formally raised with the AFC but given rising concerns about fake ID cards and to avoid spurious allegations of interference being made by the PPP, we will support the call for fresh house-to-house registration," AFC Leader Raphael Trotman said.
The PPP has since warned that the PNCR's call for a house-to-house registration exercise to produce a new voters' list "reeks of desperation" and could derail local government elections set for later this year and even the 2020 general elections.
"House-to-house registration is a meticulous process that necessitates a protracted time period for its completion and accuracy. Therefore having realised that its support is diminishing, this desperate call for a new house-to-house registration by the PNC[R] three years hence, can only be seen as a deliberate attempt to postpone or even derail Local Government Elections [LGE] scheduled for later this year and General and Regional Elections constitutionally due in 2020. The PPP urges all Guyanese not to be misled by a now worried and desperate PNC[R] through its usual diversionary tactics," the party said in a statement.
Patterson told this newspaper  that he does not foresee any problems in the run-up to the elections. "We are prepared to courter any (obstacles) if such appears", he said confidently.
He said that while applicants for the vacancies that were advertised are still being interviewed, all the staff and resources required for LGE are in place.
This newspaper was reliably informed that Patterson and his commissioners meet weekly to discuss all matters related to Gecom including LGE and would iron out issues when necessary.
Around the Web