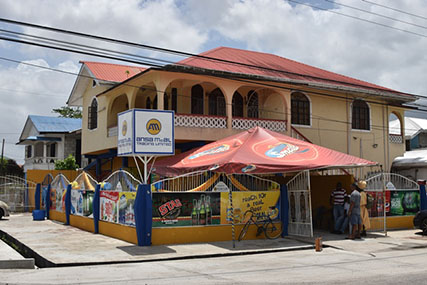 ANSA McAl  Trading Limited has marked its 25th year in Guyana with an extension of  services to Bartica, Region Seven.
According to the Department of Public information (DPI), the company opened the doors to its latest branch at Third Street, Fourth Avenue Bartica on Friday.
DPI said that Mayor Gifford Marshall told the gathering of business and community members that he was thrilled to see that the company has moved from a lone "beer brand" to providing a wide range of other services to the Guyanese populace.
The company's Managing Director Troy Cadogan said ANSA McAl is committed to nation-building. And with Bartica being one of the newest towns in the country, the company thought it best to expand the services to the "green model town."
"Bartica is the gateway to the interior. It is one of the largest population zones in the country', Cadogan said.
According to Cadogan, the company will be offering the full range of its products, which includes over 1000 items.
The expansion has seen some nine young Barticians finding employment, DPI said.
Around the Web