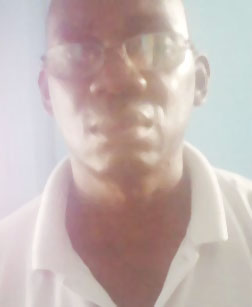 A security guard of Federal Management Systems yesterday morning perished after the car he was travelling in landed in a trench at Land of Canaan, East Bank Demerara. The accident occurred at approximately 6.20 am.
The dead man has been identified as 47-year old Garfield Mc Pherson of Bachelor's Adventure, East Coast Demerara.
At the time of the accident, Mc Pherson and two others, including the driver were in the car, police said.
Investigations revealed that the car was proceeding north on the Land of Canaan Public Road, when the driver allegedly swerved to avoid colliding with another vehicle. The other vehicle, police said,  was travelling in the opposite direction and as a result of swerving the driver lost control and drove into a trench.
The occupants were rescued from the car by first responders and rushed to the Diamond Diagnostic Centre, where Mc Pherson was pronounced dead on arrival.
The Police yesterday afternoon in a press statement said that the driver of the motor car PRR 6380, a resident of Anna Catherina, West Bank Demerara, and the other injured occupant have been admitted to the Diamond Diagnostic Centre.
Mc Pherson's body is at the Lyken Funeral Parlour awaiting post-mortem examination.
Around the Web