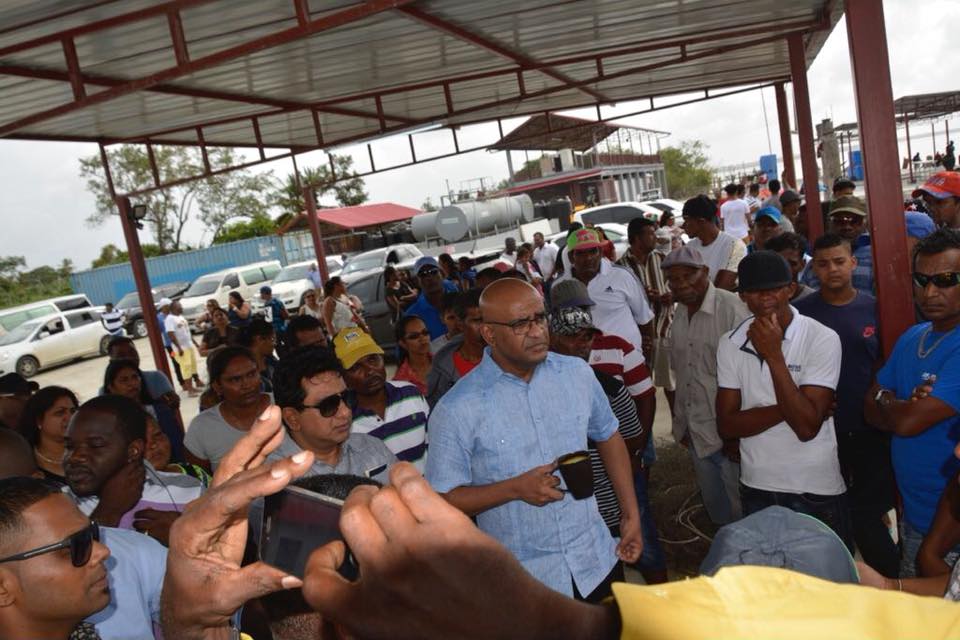 Calling the recent murderous acts of piracy on Guyanese fishermen in Suriname's waters "an act of terrorism", Opposition Leader Bharrat Jagdeo yesterday called for swift collaborative efforts between the two nations' governments in bringing justice for the crimes committed.
Jagdeo travelled to Suriname on Saturday along with former Attorney General and PPP/C Parliamentarian Anil Nandall to meet with relatives of victims of the gruesome piracy attacks on local fishermen which occurred on April 27th and May 3rd . Three persons have been confirmed dead and 12 are missing and feared dead.   They are all said to be Guyanese.
"He (Jagdeo) described these attacks as acts of terrorism and called upon both the Government of Guyana and Suriname to work collaboratively and swiftly in addressing these horrific incidents fully and comprehensively," a statement from the Opposition Leader's office last evening read.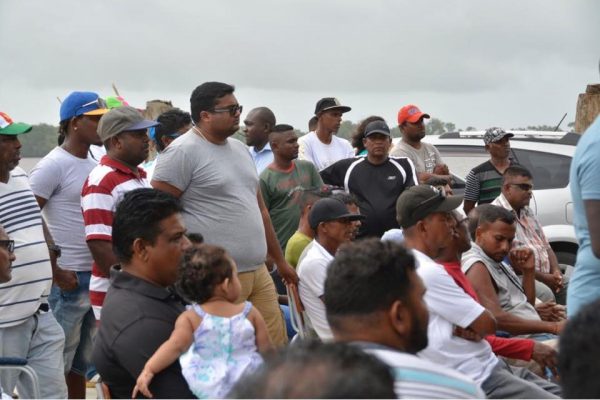 "He urged that the full force of the law be used to bring the perpetrators to justice. He emphasized that these are exceptionally criminal acts which require an exceptional response from the Government of Guyana and not the lukewarm, run-of -the mill approach, thus far, adopted," it added.
At a location, where according to the PPP/C, hundreds of Guyanese, including the families of those who perished at the hands of pirates recently and survivors turned out, Jagdeo listened to the cries of the people and offered condolences even as he expressed his party's solidarity to those affected by the tragedy.
"The families and the survivors explained in great detail the horrors that they have endured at the hands of criminals and expressed great fears that these atrocities will be repeated unless the perpetrators are arrested and brought to justice," the statement said.
Jagdeo also committed that his party will do all that it can, both in and out of Parliament, to assist , including working with the Government to bring relief  to this situation.
For his part, Nandlall, also condemned the horrendous attacks and pointed out that these are appropriate cases for Government to use "special prosecutors" to prosecute those charged in an effort to secure convictions.
The PPP/C said that today it will again take to meeting with affected persons at another location in Suriname.
Around the Web