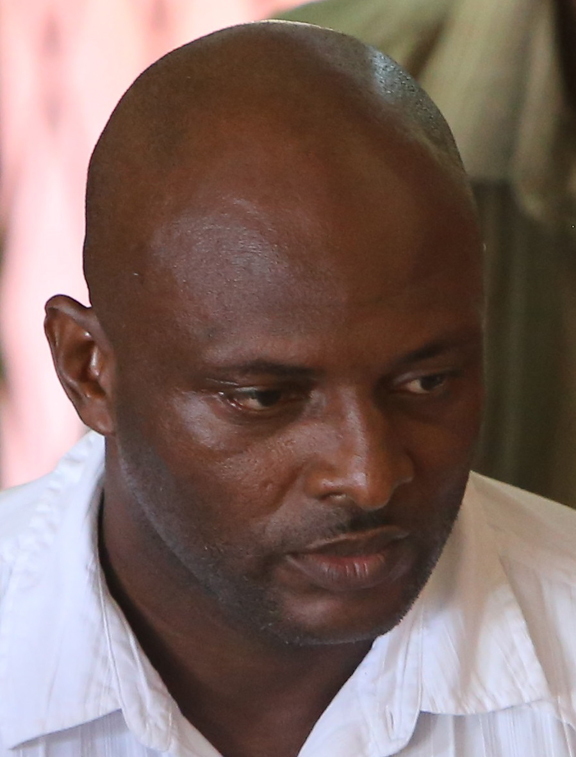 A Kitty businessman was yesterday remanded to prison after he denied trafficking almost three pounds of cocaine.
Chief Magistrate Ann McLennan read the charge to Gavin Blackman, which alleged that on May 4, at Lot 2 Norton Street, Wortmanville, he  trafficked 1.224 kg of cocaine.
Blackman, 42, owner of 'Glow again Boutique', located at his premises, 65 Station Street, Kitty, denied the allegation levelled against him.
Prosecutor Gordon Mansfield objected to the defendant being granted bail on the grounds that Customs Anti-Narcotic Unit (CANU) ranks received certain information which caused them to place the defendant under surveillance. On the day in question, around 9:30 am the defendant was seen collecting a black bulky bag from an unknown individual, which contained suspected cocaine, the prosecutor said. The defendant was then trailed by CANU to Lot 2 Norton Street, Wortmanville and immediately on his arrival he was called upon by CANU ranks and he began to run, Mansfield added.
According to the prosecutor,  the defendant began to run up the front step of his friend's home and was followed by a CANU rank who saw him throw a bulky plastic bag  into the house. The said plastic bag was then thrown out of the house by the person inside. The area where the bag was thrown was searched and the suspected drug was found. The defendant was then arrested, cautioned and escorted to CANU headquarters.
The prosecutor noted that the file relating to the matter is incomplete.
Attorney James Bond, who represented the accused, requested that his client be granted reasonable bail. The attorney also made an application for the defendant's car and about $862,000 that was seized by CANU to be returned to his client.
Bail, however, was denied and the defendant was remanded to prison.
The matter is expected to be called again on June 2.
Around the Web