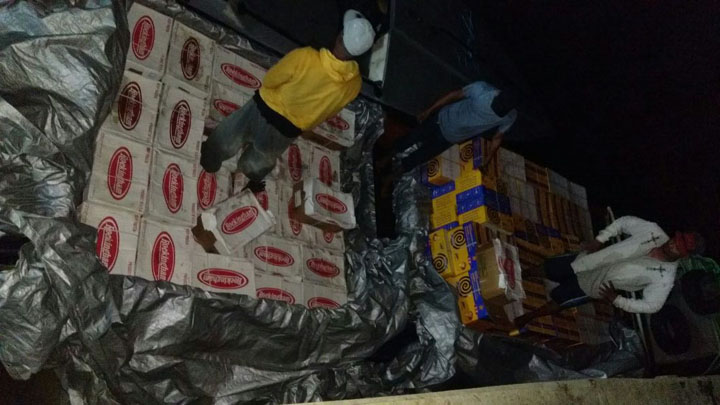 On May 2, 2018, following another sting operation on the Atlantic Ocean, Officers of the Guyana Revenue Authority (GRA) intercepted a Motor Vessel containing hundreds of boxes of foreign chicken and mosquito coils.
A release from the GRA yesterday said that the Captain and two sailors who were on board the vessel were apprehended and placed into custody.
These were first time offenders, the GR said. However, it added that many of the perpetrators are repeat offenders. Second time offenders will be liable to pay three times the duties and taxes as a fine.
Third time offenders may be prosecuted and/or be allowed to pay three times the value of the item as a fine, as compensation in lieu of court proceedings, the GRA added. These offences in many cases also result in seizure of the goods and confiscation of the vehicles involved.
The Law Enforcement and Investigation Division (LEID) operations exemplifies the GRA's commitment to deter, disrupt, and prosecute individuals who attempt to import prohibited items, and evade the payment of their fair share of duties and taxes. The GRA said that whistleblowers have significantly improved LEID's performance and the agency's revenue collection, and the general public must be complimented on aiding the Authority's efforts in stamping out this activity
Around the Web