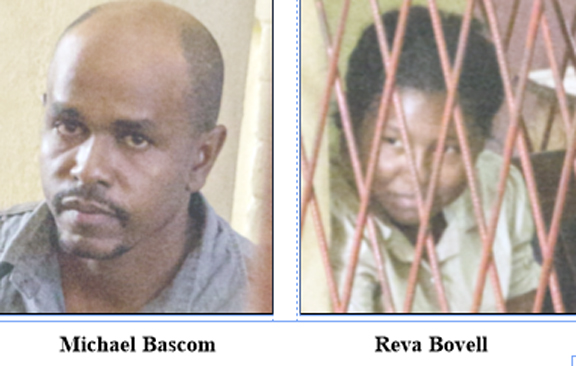 A teenage girl, reportedly preparing to write the Caribbean Secondary Education Certificate (CSEC) exam, and a taxi driver, were yesterday remanded to prison after being charged with trafficking 26 pounds of cannabis.
Charged are Reva Bovell, 18, of Obama Drive, Housing Scheme, Linden, and Michael Bascom, 35, of 1146 Phase One, Wismar Housing Scheme, Linden.
The charge, which was read to the accused by Chief Magistrate Ann McLennan, stated that the two, on May 9, at Linden/Soesdyke junction, trafficked 11.832 kilograms (equivalent to 26 pounds) of cannabis.
Both defendants denied the charge. Customs Anti-Narcotics Unit (CANU) prosecutor, Konyo Sandiford-Thompson, stated that at the time the defendants were apprehended, the vehicle they were in was stopped and searched, and Bovell and Bascom were the sole occupants.
She objected to bail being granted to both defendants, stating that Bascom may be a flight risk and would have given oral and written statements admitting knowledge of the crime. As it related to the teen, the court heard that she made oral statements and gave CANU ranks a caution statement admitting her knowledge of the crime.
On the contrary, attorney Clive Forde, who represented Bovell, told the court that there is no evidence against his client, claiming that there were other passengers in the vehicle. He then requested that the teen be granted bail.
The bail application, however, was denied for both defendants by the Chief Magistrate.
Prior to remanding the duo, the Chief Magistrate requested the dates of Bovell's CSEC examinations, as the teen had indicated earlier that she would be sitting examinations for four subjects. Bovell was, however, unable to provide the court with those dates, since according to her, she did not have a timetable.
Both defendants were then remanded to prison and the matter was adjourned to May 24.
Around the Web