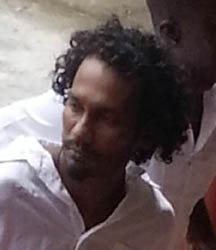 Thirty-five-year-old Vindra Siriram Persaud now faces sentencing for the unlawful killing of his wife, Shelly-Ann Persaud, who was found with her head submerged in a half-filled bucket of water.
After about three hours of deliberations, the jury late last evening unanimously acquitted Persaud of the capital offence, but found him guilty in a proportion of 10-2 on the lesser count of manslaughter.
His attorney Damian DaSilva, however, requested that his client's sentencing be deferred to facilitate a probation report.
The request was granted by Justice James Bovell-Drakes who adjourned the matter to June 4.
Pathologist Dr. Nehaul Singh had testified to the woman dying from asphyxiation due to drowning which was compounded by compression injuries to the neck.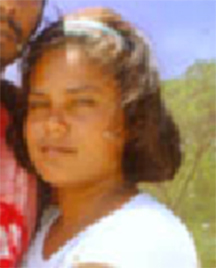 He had said that there was evidence of submersion and blunt trauma to the body.
The state's case was led by Prosecutor Seeta Bishundial, in association with state counsel Shawnette Austin.
The trial was held at the High Court in Georgetown.
The mother of three was found with her head submerged in a five-gallon bucket of water behind their Lot 34 Friendship Public Road, East Bank Demerara home.
The couple had been together for nine years.
According to reports Persaud had turned up at the home of the woman's family with the news that he had found her body with her head submerged in a bucket while she sat on the back steps of the home they shared with their three young daughters.
Relatives of the 25-year-old woman had said that Persaud had bite marks to one of his hands, which had prompted the police to take him into custody. The young woman's father had expressed the view that the two had a fight, during which she bit his hand in resistance. The number of marks, the man had said, "indicated that she had put up a real fight.
Around the Web