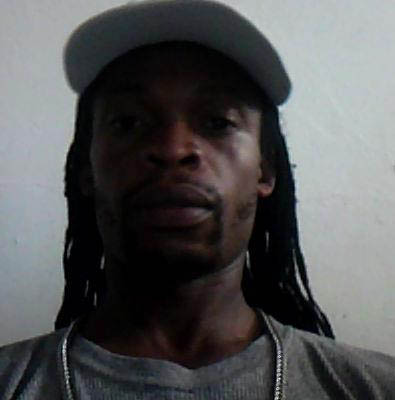 A Linden taxi driver was fatally stabbed yesterday morning after he was attacked by his reputed wife's former partner.
Forty-year-old taxi driver and construction worker Claude De Jonge  called `Sonna' of 915, South Amelia's Ward, Linden, died yesterday morning at his reputed wife's home, located at 1074, Cinderella City, Mackenzie, Linden.
Police in a statement said that the attack occurred at around 00.10 am, while De Jonge and his wife Onica Samuels were asleep.
The suspect who at one time shared a relationship with Samuels, had visited her home earlier in the night. He was however confronted by De Jonge but left after the police were summoned, the police said in a statement.
Police said from preliminary investigations the couple were confronted by the suspect, who managed to gain entry through an open window.  Subsequent, to being confronted by the suspect, who police identified as `Cross Eye' of Central Amelia's Ward, Linden, De Jonge had an altercation with him. During the scuffle, the suspect armed himself with a knife and allegedly inflicted the fatal injuries and later fled the scene.
The body, the statement added, bore three stab wounds to the neck, left shoulder and abdomen. He was rushed to the Linden Hospital Complex where he was pronounced dead on arrival.
According to the police, despite the suspect and his reputed wife no longer sharing a relationship, he would still visit her home from time to time.
A sister of De Jonge, Charlene Hope, yesterday told Stabroek News that at around 1.55 am she received a frantic call from her brother's reputed wife.
"[Samuels], this morning called saying Charlene somebody murder Sonna! Somebody murder Sonna! and I calling the police and I ain't getting through," the sister said, relating what was told to her by  Samuels. She added that she informed her husband of the tragedy before they rushed over to the scene.
"We subsequently left for Amelia's Ward. When we got there, Onica told us that [the suspect] who is a family friend was (earlier) in one of the bedrooms cutting up marijuana and she cautioned him about it and put him out," said Hope.
She recalled that after  De Jonge returned home, Samuels explained what had transpired earlier. At the same time the sister said that her brother reported the issue to a police patrol in the area and the police spoke with the suspect.
"During her (Samuels') sleep she felt something and she opened her eyes. When she opened her eyes she saw [the suspect] standing over De Jonge and she tried to push him away but he stabbed De Jonge and he jumped out of his sleep," the sister recounted.
She added that De Jonge attempted to get out of the bed but he was under a sheet and net which made it difficult for him to free himself.
De Jonge managed to get out of the bedroom and walked to the backdoor and the suspect followed behind and continued to stab him.
The sister said that the suspect stuck around at the scene for some time "until he think" De Jonge died.
The man then escaped and police are on the hunt for him.  (David Papannah)
Around the Web