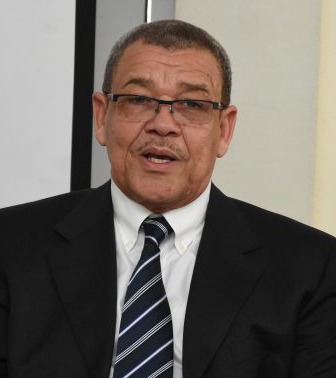 The vessel seized by the Guyana Revenue Authority (GRA) late last month with over 200,000 gallons of fuel, paid the $36M taxes due and the fuel was offloaded on Monday.
Owner of the MT Jubilee vessel, Anand Sanasie, would not comment on the matter when contacted and told this newspaper that he prefers the GRA to speak on the issue.  The vessel was detained over concerns that the shipment had not been declared.
Information seen by this newspaper shows that the MT Jubilee has journeyed mostly between Port Georgetown and Linden. It travelled between Guyana and Trinidad and Tobago on March 25th this year.
Commissioner-General  of the GRA, Godfrey Statia had told Stabroek News two Fridays ago that arrangements were being made to facilitate the payment by the vessel's owners.
This newspaper understands that the monies were paid on Monday and the vessel subsequently released.
Statia has explained that the fuel was brought here on a licence from a company named Lynwil.  "[The] owners are making payment arrangements…It was imported through a Lynwil licence …Lynwil has a licence issued by the GEA [Guyana Energy Agency]," he said.
The fuel vessel was bought by SBF International Inc. in May of 2016 when Sanasie, Dorwain Bess and Roysdale Forde were the three directors of the company.
SBF International Inc. was incorporated here on the 26th of April, 2016.
SBF would later change its name to SBF Petroleum on March 1st 2017.
Forde would later give up his directorship and position as Secretary of the company on the 5th of January 2018 and Dannel Munroe took his place in both capacities.
According to Commercial Registry documents, Lynwil International Trading (Guyana) Inc., changed its name to SBF Petroleum Inc. on 24th of March 2017.
The Guyana Energy Agency (GEA) has said that it was awaiting advice from the authority before deciding its next move. It is unclear what steps the GEA has taken in the matter
Noting that there is a difference between undeclared and smuggled fuel, both of which are illegal, Statia told this newspaper that in the case of the former, the undeclared goods may not result from smuggling, "it may have come in through legal means but was either under or not declared for one reason or another."
Stabroek News was informed by a source with knowledge of the illegal fuel trade that smuggling would have occurred if the boat and its contents were not registered with the boat house. A customs official is currently being investigated for attempting to make a corrective entry after the GRA seized the vessel.
Around the Web