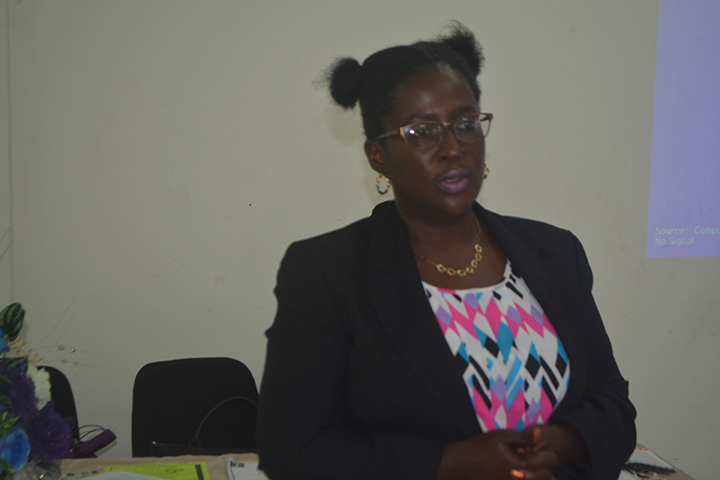 "The time has come for us to work more closely recognizing at the end of the day that the students are the ones who will either benefit or suffer as a result of our actions and/or inactions," says Senior Schools Welfare Officer Bernice Corbin-Zephyr.
Corbin-Zephyr was at the time speaking at a one day workshop organized by Region Four's Department of Education for PTA Executives, according to a media release from Region Four.
"There are a number of social ills affecting not only the staff at schools, but also PTAs and also this has resulted in several of the schools having strained relationships with some of their PTA's, thus we recognized the need for an urgent workshop which will help in ironing out several of the issues affecting both schools and PTAs," Corbin-Zephyr, the coordinator of the workshop, was further quoted in the Region Four release.
The workshop which sought to forge a better relationship between the PTAs and the Department of Education was facilitated by National Coordinator of PTA's within the Ministry of Education Nadia Hollingsworth, and Guidance and Counselor Officer within the Ministry of Education, Wendy Collins.
Regional Education Officer (REdO) (ag), Tiffany Favourite Harvey in her remarks urged the 40 participants to maximize the opportunity of the workshop. She disclosed that the department having recognized the critical importance of PTAs had sought to establish opportunities, thus the training. She dismissed what she dubbed as several myths regarding PTAs, including the belief that PTAs and schools must always be at logger heads.
"It's important that both staff and PTA's recognize that putting their differences aside and working for the general development of our students should take priority," the acting REdO was quoted in the statement.
Hollingsworth in her presentation spoke about the importance of all stakeholders in achieving holistic success, according to the Region Four release. She spoke about the rights of students and parents, stressing the critical importance of the involvement of parents in their children's education. She added that parents should know their child's capabilities and limitations, celebrate all of their children efforts and successes, while noting that this will help with the development of self-esteem.
The workshop was held under the theme, 'Promoting parental involvement to alleviate deviant behaviours in schools'. The coordinator noted that the region will further seek to strengthen and enhance what has been started by the department and noted that a number of other regions are seeking to execute similar workshops.
Around the Web