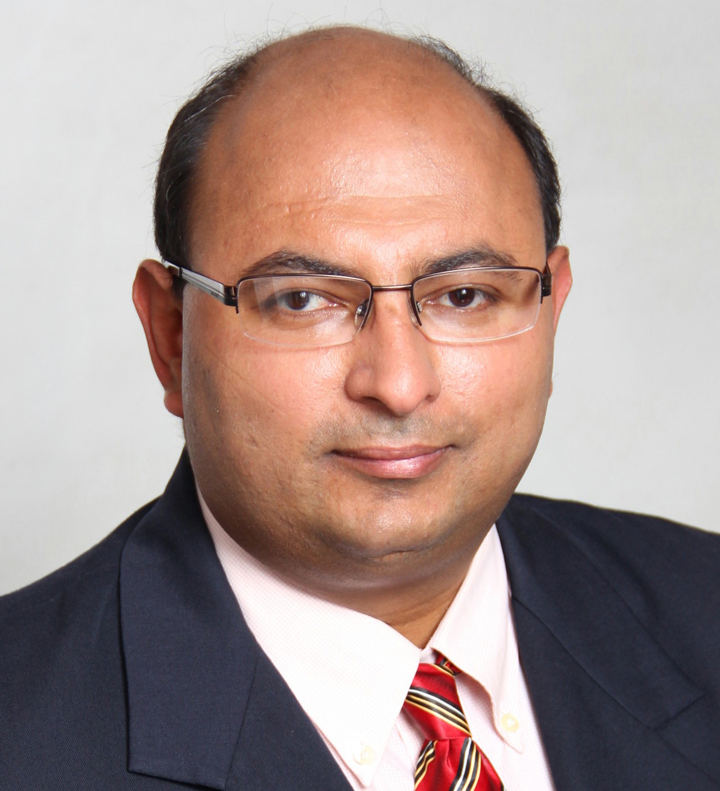 Former Head of the National Industrial and Commercial Investments Limited (NICIL), Winston Brassington has defended the decision to bring Russian bauxite company Rusal to Guyana saying it was done to save the local industry and Rusal was the only company to show investment interest at the time.
"If you were in my shoes, a thousand jobs are on the line, a company is making a US$150M investment, who would you choose? What would you tell the people? 'Guys you know we don't feel too happy we don't know these people?'" Brassington questioned as he last week justified bringing Rusal.
"Rusal is a global company, bear in mind they have operations in Jamaica and other places…it is only now that they were sanctioned (by the US)…decisions for the bauxite industry were guided by human interest," he added.
In an exclusive interview with this newspaper on Thursday, Brassington said that he wanted to tell the story of the bauxite industry during his 20-year stay at NICIL because he feels that a lot of the public criticism comes without background knowledge.
He said that overall there is not enough historical knowledge of the bauxite industry here and there seems to be a perception that the former People's Progressive Party/Civic (PPP/C) government did not do enough for it.
In addition, he said that he keeps hearing criticisms that bringing Rusal here was a bad investment choice and enough due diligence was not done on the company.
However, the former NICIL Head maintains that if the real story of bauxite in Guyana is to be told, the PPP/C would be lauded as it saved the industry from crumbling and doing what many, during the time of high debt and bauxite companies pullouts here, said could never be done –  saving it.
"The reason I want to talk about bauxite is since I joined the Privatisation Unit in `94, we spent a lot of time working on the bauxite industry until we privatised. It is now 14 years since we privatised it. Bauxite was like sugar, it had its challenges, it had its losses but despite that we recognised the socio-economic end. I want to talk about these things…," he said.
"It is a good story of how everyone said an industry was loss-making and would be closed but was one of the backbones of our economy, how we saved it and kept it under private ownership," he added.
'New policy'
Going back to 1992, when General and Regional Elections saw the PPP/C winning  and ending the 28-year reign of the People's National Congress, Brassington explained that the bauxite industry would go through significant transformations.
The effort towards privatisation was started by late President Desmond Hoyte under then Minister of Finance Carl Greenidge and Brassington praised both for their efforts.
"The government changed in 1992, there was a new policy on privatisation. A white paper was tabled in Parliament. Bauxite had been loss-making for a very long time but had been maintained. It was one of the first companies earmarked for the study for privatisation," he said while informing that he joined the Privatisation Unit in 1994, under a contract with the World Bank as a senior financial analyst and within 18 months was named to head it.
"The bauxite industry was reformed in a big way then. First it was with Guymine, which was both Demerara and Berbice bauxite operations. Guymine would split into Bermine and Linmine. Bermine being the operations in Berbice, Linmine the operations in Linden. All of the private sector debts were transferred to the Government of Guyana and bonds issued to those creditors because the country was virtually bankrupt. There were many committees formed to look at how it was to be privatised, there was a 19-man committee made up of stakeholders and reports were generated. It was on that background that we were putting, each year, tens of millions of United States dollars into supporting the industry. This was both the company's operations and the social infrastructure that went with it," he added.
Brassington said that Linmine was advertised for sale but there were no buyers.
However, government continued to inject funds into the industry to keep it alive because it was confident that it could be resuscitated and most importantly took into consideration the socio-economic factors involved.
"It was recognised that our bauxite operations were very costly, but we had the bauxite. We had the ore but we were one of the highest cost producers. So it was a challenge to get people who would say 'we want to come in and do this' based on the performance. But it was recognised that there were people who had money, the management, the markets the wherewithal, who would find this attractive. Before we even put it on the market, we restructured and prepared it for privatisation to make it as attractive as possible. All of the subsidies and support continued because it was recognised that there would be socio-economic impacts. Linden would have been devastated if the industry was closed. You could not close it overnight you had to manage it carefully because of the socio-economic factors.
"When we put it [Linmine] on the market finally, we advertised a couple of times but had no takers. And so we were desperate to find someone. This was publicly advertised and so on… The timing for the privatisation took longer, the subsidies which were continuing since 1992 continued and by mid-2003, despite IMF conditions that we either privatise the industry or stop giving it money, otherwise our HIPC (Highly Indebted Poor Countries) arrangements or debt relief would be jeopardized", the government continued with its plan, he added.
And after a decade of ups and downs where companies came and left, followed by intense negotiations with the Chinese-owned BOSAI, government entered into an agreement for the Linden bauxite operations that it believes was the best at the time.
'Over US$150M'
Over on the Berbice end the troubles seemed more intense until, according to Brassington, he and former Minister of Public Works Robeson Benn travelled to Russia for a business conference.
"We are searching everywhere so we can get partners to get that investment in because we can't put money in. Robeson and I were in Russia at a conference and we had an Adam Smith study on what was needed to invest and make the company work and go forward….I pitched to Russia. 'Guys, why don't you look to Guyana?' This was Rusal. They were big, huge… they were in Jamaica and so on. They said they will send down a team and within six months, they said, 'Guess what? We will do it'. So Rusal agreed with us in 2004," he related.
Explaining how the deal was made attractive, he added, "Here is what we sold them on. We said 'Guys you want bauxite, step one you come in and you buy the equipment and lease it to Aroaima to supply the Alcoa contract. Two, if you put this money in, the Alcoa contract will make money, in other words there will be a profit. With your management and money and equipment when the Alcoa market expires, we will privatise the operations to you and you will sell to your plants, so this is a win-win. They are coming in, financing the investment, piggybacking on a market and when that market expires they will have their own need for bauxite. So they were securing a strategic source for bauxite, which they didn't need immediately, but by coming in and investing and supplying Alcoa, they would be able to secure Guyana as a source of bauxite. So they came in."
"Rusal came in and with Rusal and Oldendorff they invested over US$150M in recapitalising the Berbice industry. When this was all done, at the end of the 2004, which was the same time we finished the Linden negotiations and privatisations, we consummated the management investment agreement with Rusal and privatised to them by 2006. We didn't have the risk of loss anymore in running it. So Rusal has taken over that operation and continued to run it. Now we know the current challenges, but it is a similar story of how, when faced with challenges, we looked at the socio-economic impact we went that extra mile and saved the industry. First Linmine, then Bermine, then Aroaima," he added.
While he would not comment directly on the sale of lands to Rusal's majority shareholder Oleg Deripaska for the construction of a vacation home here, as there is now a charge against him over that sale, he has said that it was guided by multiple developmental considerations.
Asked if in retrospect he would do anything differently, Brassington answered in the negative.
"In the main no. No I would not. Remember, you always have that risk that once you are the owner you don't know what is around the corner. You don't want to be in that," he said.
He stressed that all of his decisions were guided by the terms of reference under which he worked and were sanctioned by the government he served at the highest level – Cabinet.
"There were not many companies in the world, full stop. Rusal is a global alumina company, number one or number two. They have companies with operations in Ireland, Italy, Jamaica …you only had so many global players and you can put them on a show of one hand. They (Rusal) have their own refineries and smelters they are not small companies. They are a billions of dollars company," he asserted.
"Markets go up and down and so when you look at what has happened yeah you may have your challenges but there is a big difference in saying no industry or an industry in Berbice where the direct and indirect employment is close to 1,000. When that company was about to be closed you had people camped out in front of PM (Prime Minister Samuel) Hinds' house. You had communities that could have been destroyed. What we did and accomplished was the best solution that we had available at the time. I would dare say that there are very few companies…the bottom line is 14 years later, our industry that everybody says was uncompetitive and loss-making , has been saved and preserved and there were investments. You may not know all the ins and outs but my 20 plus years at privatisation, being on the frontline doing a lot of the stuff with support and leadership, we did it because we recognise the socio-economic impact. You close it and that was bread out of their mouth. When you have that sort of decision to make it is not simple," he added.
Around the Web