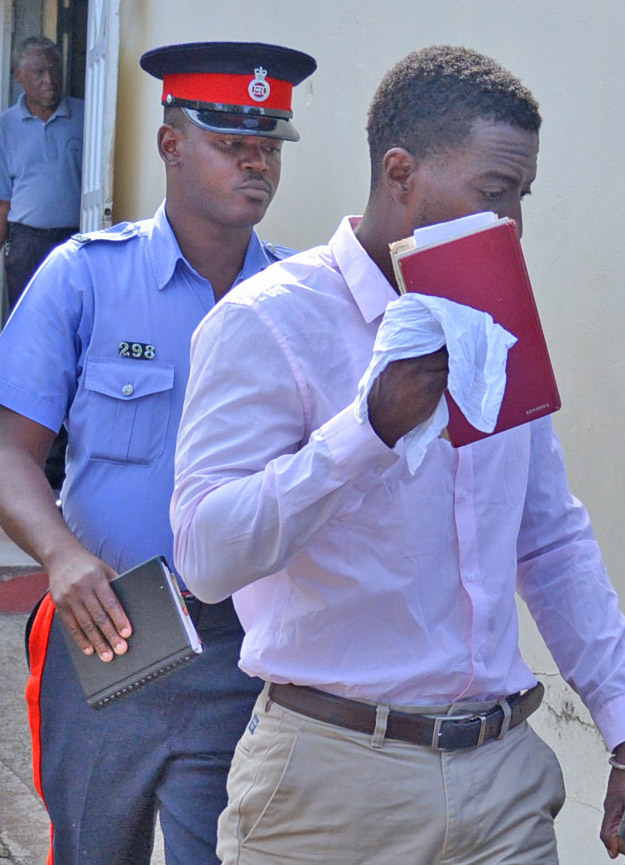 Another Guyanese man  has been charged with cocaine possession and remanded to prison in St George's, Grenada.
A report from the New Today indicated that Derrick Patterson, 47,  a valuation supervisor was charged on Monday with trafficking of a controlled drug after a total of 2.325 kg of cocaine was allegedly found in his possession last week.
The drug carries a street value of EC$232,500.
Patterson appeared before Chief Magistrate Tamara Gill at the St. George's No.1 Magistrate's Court where the charge was read to him. He was represented by Guyanese attorney-at-law, Darshan Ramdhani.
At the time of his arrest, the New Today said that Patterson, who was visiting the island, was residing at Captain Harris Apartments in Grand Anse, St. George's.
"The New Today understands that officers attached to the Drug Squad of the Royal Grenada Police Force (RGPF) intercepted a vehicle travelling in the vicinity of Springs on May 2 in which Patterson was the driver", the report stated.
A search was conducted on the vehicle during which the drugs were discovered inside a plastic bag.
Patterson was remanded to Her Majesty's Prison at Richmond Hill. He was scheduled to reappear in court yesterday.
Just last Tuesday, 70-year-old Guyanese national, Haniff Bacchus, a retired construction worker who was allegedly found with a quantity of cocaine hidden in his motorized wheelchair at the Maurice Bishop International Airport, Grenada was also charged and remanded to prison.
Bacchus was accused of having in his possession 2.5 kilograms of cocaine.
He was denied bail and also remanded to the Richmond Hill prison until May 18.
Around the Web