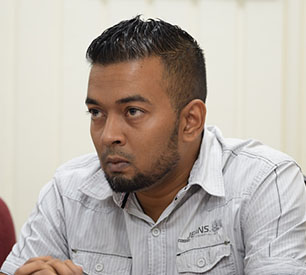 Three hundred and sixty-eight families will benefit from new house lots in November, following the completion of infrastructural developments in the Providence and Peter's Hall communities on the East Bank of Demerara.
According to a  release from the Department of Public Information (DPI), the government has invested $545.8 million into the project. Agreements were signed on Tuesday by several local contractors, who will carry out the preparatory works, and the Central Planning and Housing Authority (CH&PA), at the agency's Brickdam office.
The Chief Executive Officer of the CH&PA, Lelon Saul said that the contractors bad been selected through a fair and open tender process. 
 "Those who would have satisfied the requirements were evaluated and were deemed suitable to execute the work. The process was overseen by the National Procurement and Tender Board," CEO Saul was quoted as saying, in the press release.  He reminded the contractors that families are anxiously awaiting to begin construction of their homes, and urged them to ensure the works are completed in a timely manner.
Director of Projects, Omar Narine noted that work will begin in June and is expected to be completed within next five months, the DPI statement said. He explained the project scope entails the construction of 5.4km of crusher-run roads, 10.4 km of earthen drains, 47 concrete culverts, and insulation of 5.4km pure water distribution network.
The contractors for the project are Chung's Global Enterprise, Guy-America Construction, Eron Lall Civil Engineering Works, Colin Talbot Contracting Services, H. Nauth & Sons, KB & B Contractors and Romell Jagroop General Construction Service.
Around the Web