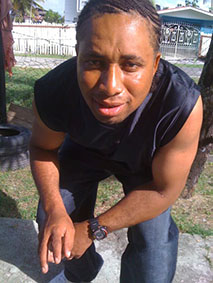 A second victim has succumbed following the collision on Sunday along the Kuru Kururu Public Road, Soesdyke-Linden Highway.
Quinton Odle, 42, a seaman of 137 Blankenburg, West Coast Demerara, died on Wednesday around 1 pm.
Odle was among the passengers in a car, PMM 548, owned by him, which collided with a Route 42 minibus, BHH 8451.
A relative of Odle, Gordon, yesterday confirmed his passing and explained that he was returning to the hospital after undergoing an MRI scan when he succumbed.
Odle, a father of seven, was admitted to the male ward of the Georgetown Public Hospital after suffering a broken foot.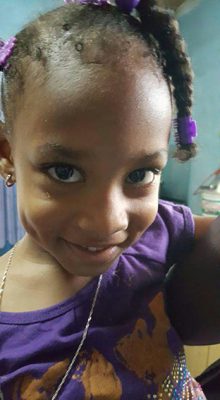 Meanwhile, Shennelle Hughes, 31, of Diamond Housing Scheme, who had been driving Odle's vehicle, remains in an unconscious state in the Intensive Care Unit (ICU) of the Georgetown Public Hospital. Hughes' daughter, six-year-old Arianna Hughes, who had been travelling with her, was the first person to succumb to injuries sustained in the accident. She died in hospital the day after the accident.
Another of the woman's daughters, Jada Enmore, 8, is also currently in the ICU. Other siblings, Sebastian Hughes, who is 10-months-old, Jaden Hughes, 9, and Tyrese Arthur, 4, were also injured in the accident but they were treated and discharged.
Two other injured persons Prem Persaud, and his wife, Rookmin Persaud, both of Kaneville, East Bank Demerara, who were passengers of the minibus, are still hospitalised.
A relative told Stabroek News that Rookmin yesterday underwent a corrective surgery to repair injuries to one of her eyes. The relative, who did not want to be named, went on to explain that Lakeram Persaud, 21, Nina Persaud, and 10 year-old Mahesh Hardat, who were also passengers of the bus at the time of the accident, were discharged from the hospital on Tuesday. She, however, stated that Lakeram has been placed on bedrest as he is unable to walk, since he sustained a broken foot in the accident.
Around 5.30 pm on Sunday, the car and the bus, which were travelling in opposite directions, collided, resulting in the occupants of both vehicles sustaining injuries.
It is alleged that Shennelle was travelling at a fast rate and as the vehicles approached each other, she drove into a pool of water, resulting in her losing control of the car and it swerving into the path of the minibus.
Stabroek News was told that the passengers of the bus were returning from a Mother's Day outing at one of the creeks along the Linden-Soesdyke Highway.
Around the Web