Workers from the Ptolemy Reid Rehabilitation Centre and the Palms Rehabilitation Department yesterday hosted a Sports and Fun Day for stroke survivors and amputees.
The event, which has been held annually since 2016, took place at the National Park, where over 60 stroke survivors and amputees from the Ptolemy Reid Rehabilitation Centre and the Palms Geriatric Home participated in a number of games.
It was conceptualised after it was realised that the patients of the homes needed more social outings.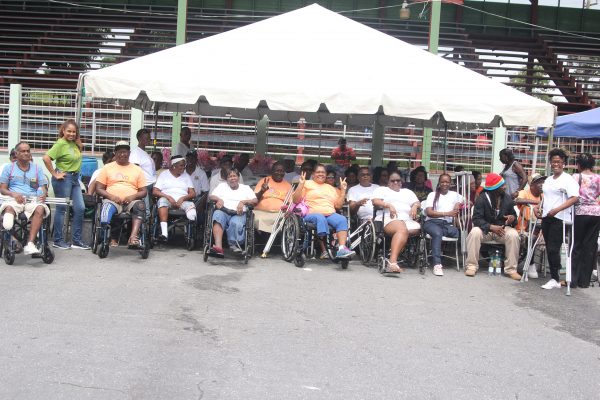 Odessa Layne, a social worker at the Ptolemy Reid Rehabilitation Centre, stated, "We realised that the patients needed some more outings—so why not incorporate some exercise into it? So, we came up with sports. We first did it right here at the National Park in 2016 and the patients had a lot of fun."
Some of the events that the patients took part in were the lime and spoon race, a wheelchair race, basketball and the assisted devices race.
"We also had them participating in dominoes, cards and cup stacking games. We target both functionality as well as cognitive," said Deonarine Babulall an occupational therapist at the Palms Geriatric Home.
Winners of the various events won trophies and hampers.
The organisers indicated that they hope to make the one-day event bigger next year.
Around the Web