Etched among the outstanding moments of the Royal wedding joining Prince Harry and Meghan Markle, was the performance of The Kingdom Choir, which sang a rendition of the Ben E King classic "Stand by Me", led by conductor Karen Gibson.
Gibson, an award-winning choir conductor and workshop leader, born to Guyanese parents in the UK in 1963, was, according to news site News Americas, one of two musicians of Caribbean roots hired to perform at the historical event. The other musician was 19-year-old cellist Sheku Kanneh-Mason, whose father is of Antiguan and Barbudan heritage.
"The Kingdom Choir is truly honoured to be invited to sing at the wedding of Prince Harry and Ms. Markle, and very excited to be taking part in such a historic moment….It will be a moment that we will always treasure, and we'd like to take the opportunity to wish the couple all the very best for their coming union," Gibson was quoted as saying in an article published by UK news source, The Sun.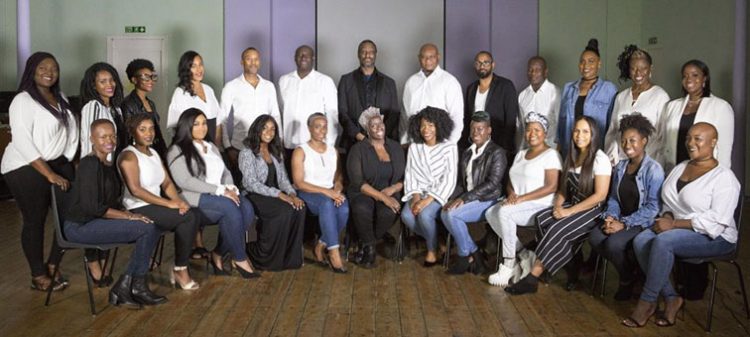 According to the story, Gibson founded The Kingdom Choir, a Christian gospel group based in South East England, following a request from the BBC, which needed a choir for a special programme they were broadcasting. The choir has now been performing for over 20 years.
Among the group's notable accomplishments, as listed on their Facebook page, is their performance for the processional to celebrate HM Queen Elizabeth's Golden Jubilee, as well as their performances for dignitaries Nelson Mandela, Bishop Desmond Tutu and Bill Clinton. They have performed alongside Elton John, Luther Vandross, Alexander O'Neal and Gospel greats Andrae Crouch, Fred Hammond, Donnie McClurkin, Helen Baylor, Alvin Slaughter and Jessy Dixon, among others.
The Sun article also stated that in 2000, The Kingdom Choir won BBC Radio 2s Minstrels in the Gallery, an annual competition.
Gibson was described on the UK Choir Festival's page as "a powerhouse of inspiration and energy".
"Known for the high quality of her work, Karen's experience is extensive. She has been involved with vocal groups and choirs for over 25 years, conducting gospel workshops all over the UK and Europe as well as Nigeria, Japan, Zimbabwe, Rwanda and the USA. She has been instrumental in drawing together and conducting some of the most prestigious large-scale choirs for a variety of gospel and community initiatives," the website stated.
Gibson was also reported to regularly teach in schools across London and conduct workshops for persons seeking to learn how to conduct gospel in Poland, Norway and Italy.
Around the Web