President David Granger has referred to challenges faced by the governing APNU+AFC coalition from sections of the media.
He was speaking at the  second PNCR General Council Meeting for the year on Saturday at the Party Headquarters, Congress Place.
A release yesterday from the PNCR did not state which sections of the media the President was referring to or the matters.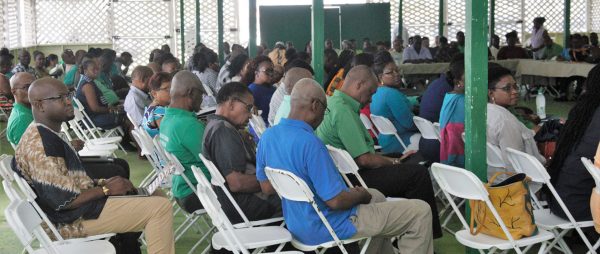 The release said that Granger stated that the PNCR is the only Party, in and out of season, that has committed itself to coalition. "The way forward is based on certain principles, right now we are engaged in discussions with both the Alliance for Change and the other partners in the APNU… seeking consensus."
There has been dissatisfaction within APNU over the alleged lack of consultation with it by the government. Members of the Alliance for Change have raised similar concerns about their relationship with APNU which is seen to be dominated by the PNCR.
In his welcome remarks, the release said that Party Chairman, Basil Williams  spoke of the "60 years of light that the PNC  (R) has provided in this multi-ethnic, multi-cultural, and multi-religious country of Guyana and reminded members of the Leader's Congress Speech in which he said that members must stand up for our Party and defend it".
It added that Williams said that party members must seek information that will equip them to rebut the "lies and fabrications of the opposition". The Chairman said that the task of members is to stand up and defend the Party, the Government and the Coalition.
The General Council is the second highest decision-making forum of the PNCR and meet once every quarter.
Around the Web