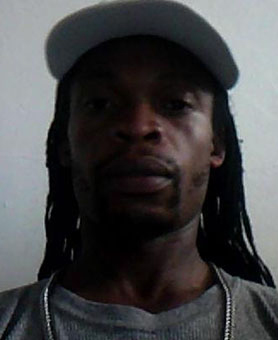 A 32-year-old unemployed man, who is accused of fatally stabbing Linden taxi driver, Claude De Jonge more than a week ago, was yesterday charged with murder and remanded to prison.
Corwyn Arthur called `Cross Eye' of Lot 1088 Cinderella City, Amelia's Ward, Linden appeared in the Linden Magistrate's Court before Magistrate Clive Nurse where the charge was read to him.
He was not required to plead to the capital offence and was remanded to prison until June 21.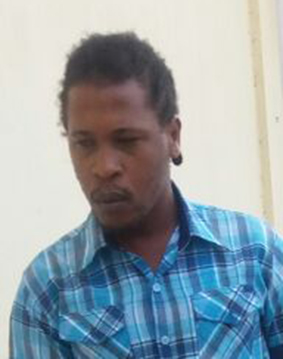 Arthur was apprehended by the police last Thursday evening in a house at Bennett Dam, Rosignol Village, West Bank Berbice.
The murder had occurred on the morning of May 10th at De Jonge's wife's Cinderella City, Mackenzie, Linden home.
Police in a statement had said that the attack occurred at around 12.10 am, while De Jonge and his wife, Onica Samuels, were asleep.
The statement had explained that Arthur, who at one time shared a relationship with Samuels, had visited her home earlier in the night. He was however confronted by De Jonge but left after the police were summoned.
Preliminary investigations, the police had said revealed that the couple were confronted by  Arthur, who managed to gain entry through an open window. 
Subsequent, to being confronted by Arthur, De Jonge had an altercation with him. During the scuffle, Arthur armed himself with a knife and allegedly inflicted the fatal injuries before escaping.
De Jonge's body bore three stab wounds to the neck, left shoulder and abdomen. He was rushed to the Linden Hospital Complex where he was pronounced dead on arrival.
Around the Web