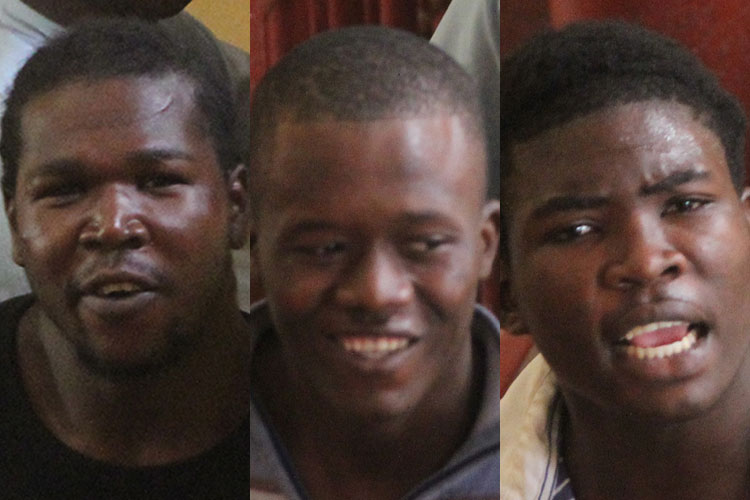 Two men were yesterday each sentenced by a city court to four years and six months in prison after they pleaded guilty to robbery.
Donovan Richardson, 21, a vendor, and Anthony Prince, 18, who is unemployed, were read a joint charge which stated that on May 15th, at Hadfield Street, they robbed Osafo Hale of a $25,000 Alcatel phone, a $16,000 book bag, $15,000 in cash and documents, all totaling $56,000.
While Prince pleaded guilty, Richardson pleaded guilty "with explanation," telling the court that he took the phone away from the person who robbed the complainant.
When asked by Principal Magistrate Judy Latchman what he did with the phone after he took it away, he noted that he put it in his pocket.
A positive guilty plea was entered on Richardson's behalf after his explanation.
Police prosecutor Arvin Moore then told the court that on the day in question the complainant was walking east along Hadfield Street when the defendants approached him and Richardson dealt him a cuff to his face and Prince snatched his bag from his shoulder. It was then that Hale raised and alarm and the defendants were arrested. According to Moore, the complainant's phone was recovered on Richardson.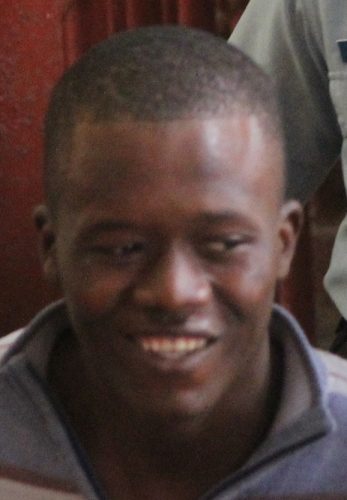 Prior to sentencing them, Magistrate Latchman told the duo that she took into consideration the prevalence of the offence, that fact that violence was used and the need to deter others from committing the offence.
Richardson and Prince were then each sentenced to four years and six months in jail.
Meanwhile, Richardson was also jointly charged with Denzel Wilson, 25, with a similar offence.
The charge alleged that on May 9th, at Brickdam, in the company of others and armed with a knife, they robbed Robert James of a $14,000 BLU cell phone, a $38,000 Samsung cell phone, a $1,000 battery pack and $25,000 in cash.
Both men denied the charge.
Wilson was then charged separately with escaping from the Brickdam Police Station while in custody of Constable 21520 Damon for armed robbery.
He also pleaded not guilty to this offence, stating that he was never held as a suspect but went as a witness to the crime.
Magistrate Latchman later remanded the two accused to prison and adjourned both matters until June 11th.
Around the Web