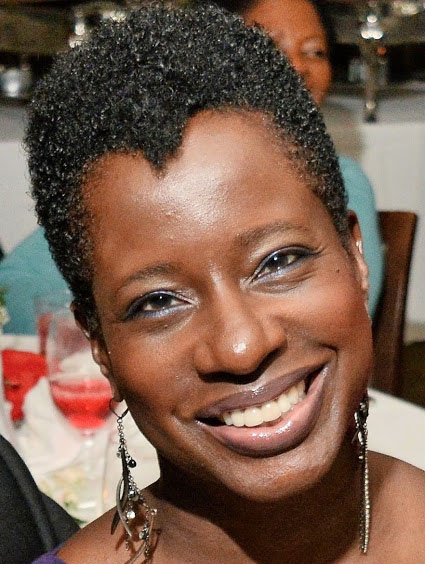 The US-based philanthropic organization, the Guy-ana Economic Development Trust is partnering with the School of Entrepreneurship and Business Innovation (SEBI) of the University of Guyana (UG) to provide funding for an annual Guyana Innovation Prize to encourage innovation and entrepreneurship.
The organisation's founder Oslene Carrington told Stabroek News yesterday "Several tens of thousands of US dollars are on the table for them to grow their businesses".
Carrington, who made a presentation during one of the sessions at the SEBI Inaugural Entrepreneurial Conference 2018 held over the past three days at the Ramada (Georgetown) Princess Hotel, at Providence, told Stabroek News yesterday that soon the Guyana Innovation Prize will award students, faculty and alumni who are engaged in innovative projects and innovative research that is connected to technology and agro-processing.
Eligible candidates for funding will be selected from applicants who presented their ideas at UG's undergraduate conferences held in 2017 and 2018. Eight to ten projects with working ideas which have been tested, she said, are ready for further evaluation.
"They are phenomenal ideas and if they are funded, they can actually generate new products and services that are made in Guyana and can be stamped as 'Made in Guyana,'" she said.
Those evaluating the projects, she noted, are seasoned bankers, technologists and academics.
"All of us have had businesses, or currently have businesses. We will fund those business ideas based on our collective agreement and provide mentoring and support to those businesses to the point where those students can go and seek out equity financing, and loans and so forth to grow them even further," she noted.
The Guyana-born Carrington, a banker and an academic, further said, "Those ideas could then become companies that employ people. We have young people who are really smart with great research ideas. Converting those ideas into businesses can enable them to become fully employed and to employ other people. That is the aim of the Guyana Innovation Prize."
Giving a background to the founding of the trust, Carrington, who left Guyana for the US at six years, said ten Guyanese, of whom seven are based in the US and three in Georgetown, are its board members.
Its purpose is to engage the diaspora though financial contributions that are aimed at creating economic development opportunities in Guyana.
A regular visitor to Guyana, Carrington said, she had been observing that Guyanese in the diaspora would send barrels of items for people.
"We would give money to churches, local organisations that are doing on-the-ground community work. Unfortunately none of this is leading to people getting more jobs, or any sort of tangible changes in the economy, so I thought there is room for an entity like this that would take donations and enable the people in the diaspora, particularly in the US to get a tax deduction from donations."
She recruited her colleagues and encouraged them to partner with UG.
She became involved with SEBI, she said, through UG Vice Chancellor Professor Ivelaw Griffith, who she met at the City University of New York (CUNY).
"It is with his okay and his encouragement that we have been working together, specifically with Dean of SEBI, Professor Leyland Lucas, to bring the diaspora back to get engaged with the work of the university," she explained.
Carrington, who holds an undergraduate degree in economics and a master's degree from New York University, also did post-graduate training at the Massachusetts Institute of Technology. "I have been involved in technology in my career since 1996," she noted.
Now working for CUNY in economic and work force development, she said, "My job is to help businesses to grow and succeed and employ more people. I do this for a living. I bring that expertise and passion to Guyana because we do not have people doing this in Guyana."      
Around the Web