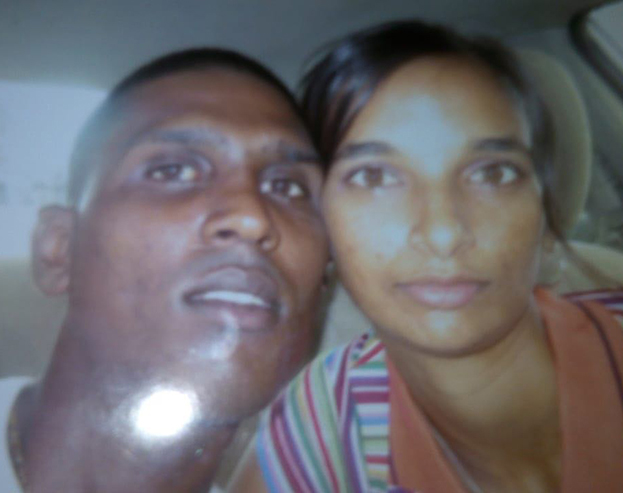 Lowtie Atwaroo, the 32-year-old woman who was submerged in a drain at Herstelling on Monday evening, allegedly by her reputed husband, died of drowning and a compression injury to the neck, an autopsy revealed.
The autopsy was conducted at the Georgetown Public Hospital mortuary by Government pathologist, Dr Nehaul Singh.
Atwaroo's remains were handed over to her relatives for burial.
The suspect; Atwaroo's reputed husband, Daniel Watson, 38, a labourer remains in police custody and is likely to be charged soon.
The police had said that witnesses saw Atwaroo called 'Mona', 32, of Lot 1221 Plantain Walk, Herstelling, New Housing Scheme, East Bank Demerara being submerged in the drain by the suspect but she was motionless by the time they went to help her.
Atwaroo and Watson lived together in a common-law relationship for a number of years. However, the woman ended the relationship about two months ago due to his alleged abusive behaviour and went to her father's house.
In a press statement, the police had said that Atwaroo went to the suspect's house around 8.30 pm on Monday and shortly after she was seen being submerged in a drain allegedly by the suspect.
"By the time eyewitnesses went to render assistance, she was discovered motionless," the statement had said.
Watson fled the scene but was subsequently apprehended.
Investigators are in possession of several statements from persons who witnessed the crime, the police added.
Stabroek News was told that Atwaroo was last seen alive by her father and brother when she left home to visit Watson.
Witnesses  related to the police that they were home when they heard a woman calling out for help.
As a result, they checked and allegedly saw Watson, who is known to them, holding down Atwaroo in a drain located some 50 feet away from their home.
The witnesses reportedly shouted at Watson as they approached him and he ran away. Upon rushing to render assistance to Atwaroo, they discovered she was motionless.
There were no visible marks of violence.
A cousin of Watson described the relationship between Watson and Atwaroo as "up and down." "She always go and come. Every time she mek a problem, she does run to the station with she mother. The last night she mother bring detective and thing," the woman said.
Several residents of the area also indicated to this newspaper that the couple had a lot of domestic problems and the conflicts continued even after Atwaroo left the home.
Around the Web