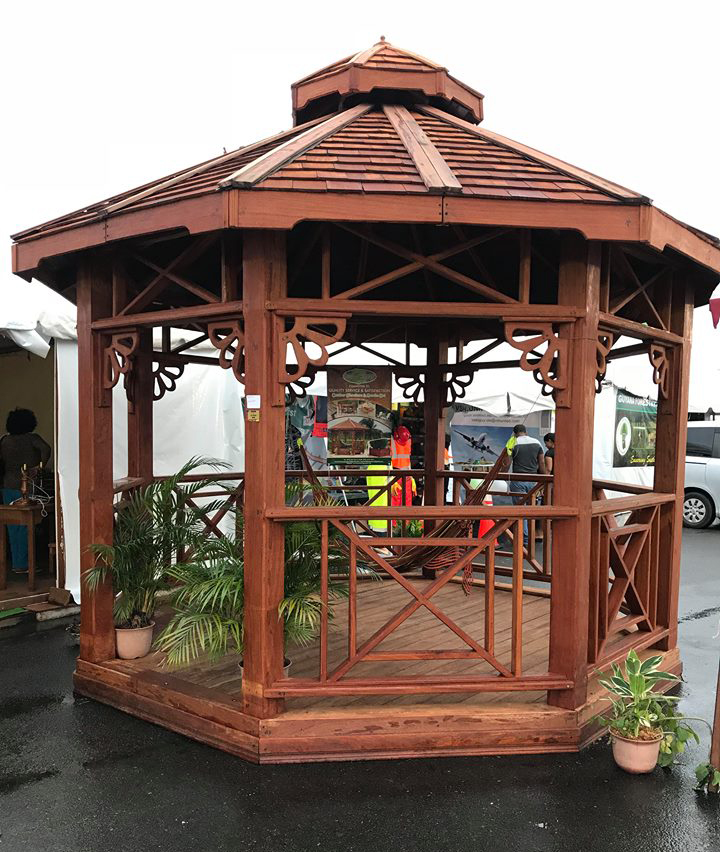 Even though the Guyana Timber Expo closed on Sunday, Manager of the Forest Products Development Marketing Council of the Guyana Forestry Commission, Kenny David says that participants are already enquiring about another expo, and he dubbed this year's "a very huge success".
David said that the success of the event was reinforced by the quantity of sales which were made by various exhibitors, and the interest in the industry that they noticed from newcomers.
"We wanted to generate interest of what Guyana has to offer and not just to interact with exhibitors. Persons made quite a lot of sales at the event and people were very surprised by what Guyana has and they didn't know we could make these products and everybody was happy. The exhibitors themselves are saying that we can do a whole lot more," David pointed out.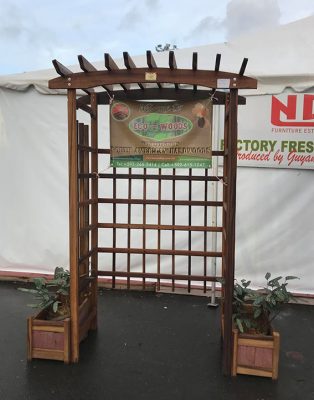 The three-day event which commenced on Friday at 4:30pm, ran through Saturday and Sunday, and featured 30 participants, including government agencies such as the Guyana Geology and Mines Commission (GGMC) and the Central Housing and Planning Authority (CH&PA), along with other major companies who are involved in the forestry sector.
"I would dub it a very huge success and I would base that on what I heard from people. Persons came from Berbice and other parts of the country and were very pleased. You're hearing now about next year and two of the planning committee members were saying that we should plan a date in two or three weeks for the next one, because it was such a success," David said.
He also related that many of the exhibitors have also made their intentions clear of participating in the next Timber Expo, and various other interested persons and stakeholders, who did not participate this year, have already made commitments about their participation next year.
"I'm saying purely on the feedback, as well as my own experience and from listening to the exhibitors and people who visited. I think it was quite a success and at one point people were saying that we should've added another day," David said.
The importance of value added products in the forestry sector and on the country's economy had been highlighted by Minister of Business Dominic Gaskin during the opening ceremony on Friday. David pointed out on Monday that while it was not a major focus during the planning stages, the turnout of exhibitors showcasing value-added products was more than was expected. These exhibits garnered much unexpected interest from the expo attendees.
David said that from the total number of exhibitors, about half of them were displaying value-added products, while about 30 percent were sawmills and lumberyards and those who are associated with raw material. The other 20 percent was divided between arts and craft exhibitions, and government agencies.
"A lot of people wanted to see that sort of end product and they got a chance to see the quality of the products. We were going for a very balanced thinking since a lot of people are still using structural timber, but a lot of interest was generated with the [value added products]," David added.
Lesser used species (LUS) were also heavily emphasised at the event and Jettoo's Lumberyard and Sawmill had a boardwalk on display, in which sections were constructed with various species of LUS. Another exhibitor used different LUS to fabricate a model-sized  building.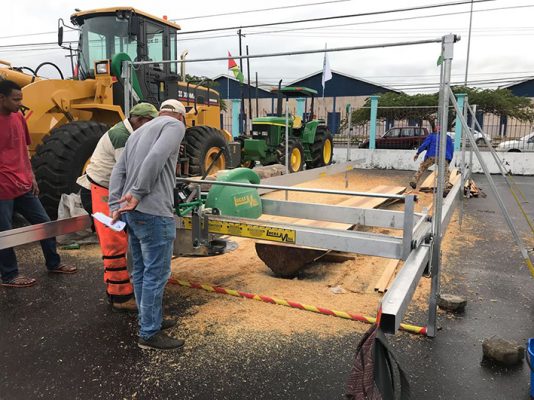 David explained that persons were interested in the price and strength of the LUS, and how they compare to the conventional varieties that they are accustomed to using.
"I think it was a good start and it generated a lot of interest. Sometimes it takes a lot to change attitudes and a lot of people said that they didn't know a lot of species can do that," David posited.
However, with the ball rolling, David noted that they have to keep pushing and following up on the uses and application of the LUS, so that many more persons will be aware of their options.
With the plan for another Timber Expo potentially underway for next year, David said that they want to ensure that they keep pressing the messages which they were trying to deliver through the expo, and will ensure that they utilise the media, including television, to ensure that they reach a wider audience, some of whom were not able to visit the Expo.
"We want to go back to the public and say `hey this is what happened and these are the things that made it as successful as it was'. Certainly we realised that it needs to continue if we want to have the impact we want to have, and follow-ups are definitely planned", he highlighted.
The event also featured training and information sessions on the different works that the various companies and agencies play in the sector, which David noted was "very well attended," whilst praising the participation of the Guyana School of Agriculture and University of Guyana Students. 
Around the Web