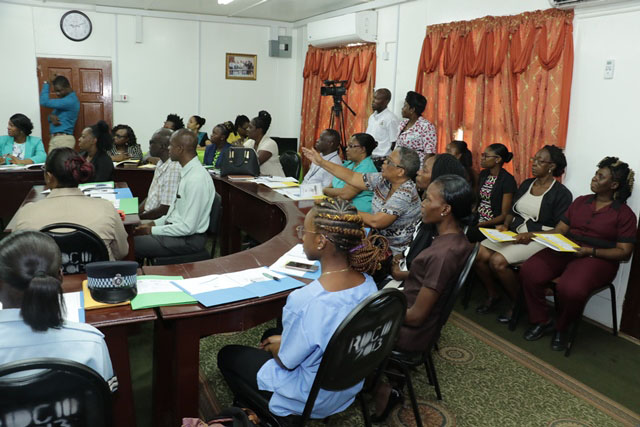 The Ministry of Social Protection's Department of Labour hosted its third countrywide stakeholder consultation in Linden, Region Ten, on Wednesday to gather inputs on the development of a National Child Labour Policy (NCLP).
The Department of Public Information (DPI) said that approximately thirty stakeholders representing the corporate community, NGOs, the public service, religious bodies and local governance, participated in the discussion.
DPI said that child labour includes any child under the age of 18 taking part in the worst forms of labour and children under 12 participating in economic activities that can affect their health and well-being.
Assistant Chief Labour Officer, Karen Corbin said that despite strides made by legislation to ratify the ILO Convention Act, over 18 percent of children are involved in child labour. The Government has also amended and updated archaic 1999 laws related to  child labour, she added, but there are still noticeable gaps that need to be addressed.
For this reason, an NCLP is needed and the involvement of stakeholders is pertinent.
DPI said that a presentation by Dr. Quincy Jones gave the participants a better understanding of the factors involved in developing a comprehensive policy to fill all loopholes. The Agriculture Sector has the most children labouring illegally followed by the industrial sector and hospitality services. The most vulnerable are indigenous children residing in the hinterland regions, who are recruited to toil in mining camps.
Around the Web