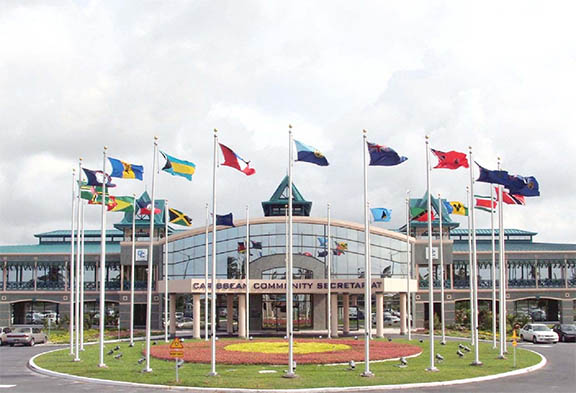 Guyana will move to ratify the CARICOM Arrest Treaty, which was signed by several member states, including Guyana, in Grenada last July, Minister of State Joseph Harmon announced yesterday.
Harmon told a post-Cabinet press briefing that Cabinet endorsed ratifying the treaty at a meeting on Tuesday.
Dominica, Grenada, St. Kitts and Nevis, St. Lucia, The Bahamas and Barbados have also signed the treaty but have not yet ratified it. The Bahamas and Barbados signed on to the treaty in February this year, while the other member states took that step in the previous year.
Harmon noted that the objective of the treaty is to establish within the Caribbean community a system of arrest and surrender of requested persons in the pursuit of criminal prosecution for an applicable offence, or executing a custodial sentence where persons have fled from justice after being convicted or sentenced.
It was during the 37th Heads of Government Conference, held in Guyana in July, 2016 that CARICOM heads agreed to effect an arrest warrant treaty as part of a wider mission to improve cooperation among law enforcement authorities and to boost security in the region.
Prime Minister of Dominica and Chairman of that conference Roosevelt Skerrit had told the media that the issue was a priority during discussions and that it would assist in tackling cross border crimes.
"This is a matter we have been discussing for some time now and I believe that heads are resolved to having this particular Treaty entered into before the end of 2016. This we believe will enhance the security of our region and it is a matter which heads fully are in support of," he had said at a press conference held at the Pegasus Hotel, moments after the three-day meeting had ended.
"If we are to enter into this Treaty, if someone from Dominica wants to commit a crime in Dominica and move to St. Vincent then the Vincentian authorities would be able to have him arrested and repatriated to Dominica to face charges," he had explained, while adding that the Treaty would enhance cooperation between and among law enforcement authorities in the community. He had said, too, that it would be a measure which gives law enforcement officials the ability to apprehend those who are of interest to the judicial system in their states.
"The arrest warrant treaty is a critical aspect of it. The mutual legal assistance agreement between and among member states… the sharing of intelligence (and) the joint sharing of personnel, all of these elements we believe will simply enhance the collaboration and cooperation among law enforcement entities and ensuring that we can enhance the security of our region," Skerrit added.
Around the Web