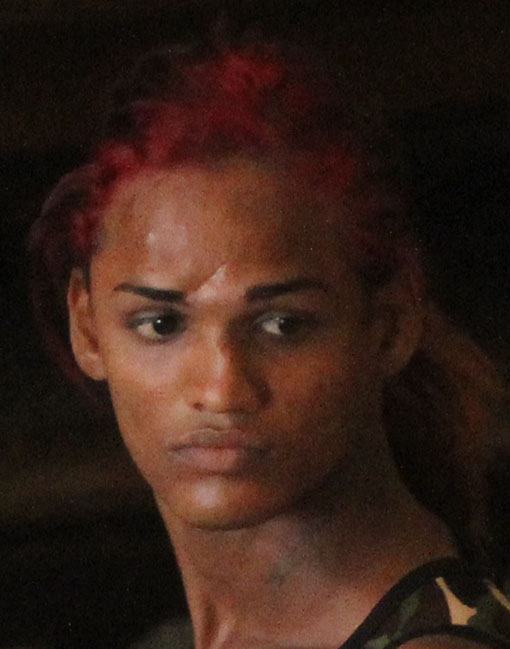 A transgender woman was yesterday released on a total of $90,000 bail after denying several charges, including assaulting two police officers.
Nicholas Kissoon, 21, known as 'Beyonce,' was read five charges in total by Magistrate Leron Daly.
It was alleged that on May 23rd, Kissoon assaulted constable Tevon Watts, a peace officer acting in the execution of his duties. A second charge, of a similar nature stated that Kissoon also assaulted Constable Ryan Fields.
A third charge stated that the accused also resisted constable Fields, a peace officer acting in the execution of his duties.
It was also alleged that the defendant on the said date, at Brickdam Police Station, damaged a wooden door, valued at $15,998, an $8,000 lock, hinges, and other items, all totaling $34,467 and which were the property of the Guyana Police Force. 
Finally, Kissoon was accused of behaving disorderly.
Kissoon pleaded not guilty to all the charges.
Police prosecutor Sanj Singh did not offer any further details on the charges. He made no objection to bail being granted.
Kissoon was then granted $30,000 bail on the disorderly behaviour charge and $15,000 on each of the remaining four charges, for a total of $90,000 bail.
The matters are expected to be called again on May 28th.
Around the Web