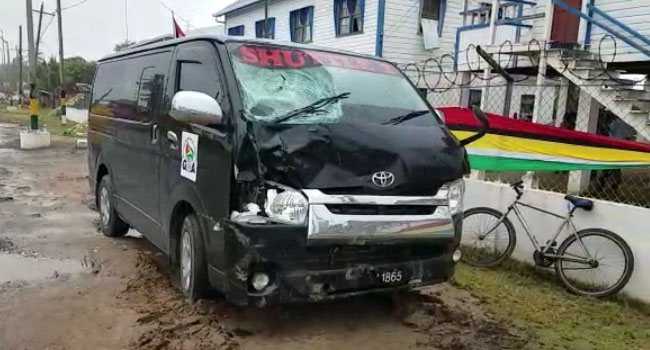 An elderly resident of Weldaad Village, West Coast Berbice, is now dead after being struck and killed along the Washington Public Road on Thursday evening.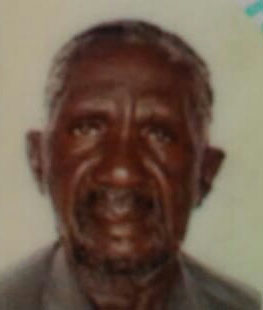 Cleveland Fraser, 73, of Lot 6 Weldaad Village, was picked up in a unconscious state after the accident and rushed to the Fort Wellington Public Hospital, where he was pronounced dead on arrival on Thursday evening.
A Golden Grove, East Coast Demerara resident, who was the driver of the bus, which carried a Guyana Revenue Authority logo, is in police custody.
The accident occurred around 6.20 pm on Thursday.
According to a Guyana Police Force statement, minibus PWW 1865 was being driven west along the southern side of the public road when Fraser, who was proceeding east along the northern side of the road, allegedly swerved into its path suddenly.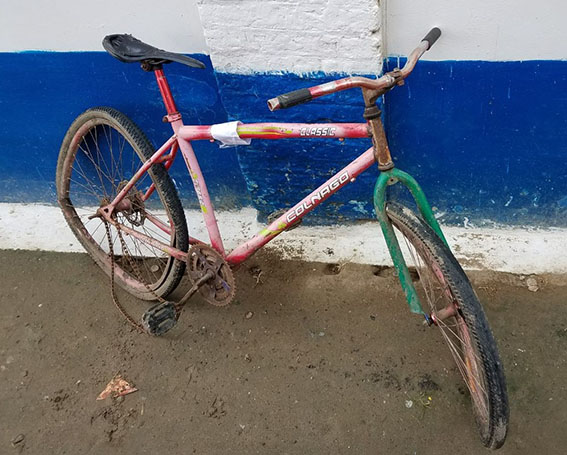 As a result, he was struck and pitched a short distance away.
A breathalyser test was conducted on the driver, 35, and it showed no alcohol content in his breath. He was nonetheless taken into custody.
Around the Web