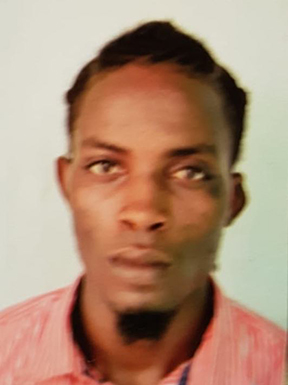 An ex-soldier was fatally stabbed yesterday morning during a clash in Beterverwagting (BV), East Coast Demerara (ECD), which began when he confronted his assailant with a cutlass.
Edward Timothy Beveney, called 'Akim' and 'Buddha,' 23, a miner of Lot 115 Ogle Street Triumph, ECD, sustained several stab wounds about his body, including to his chest and left eye. He was pronounced dead on arrival at the Georgetown Public Hospital (GPH).
His assailant, who has been identified as a 35-year-old resident of Two Friends Village, ECD, sustained a stab wound to his chest and a chop wound to his left arm during the altercation on Slowe Street and he too was taken to the GPH, where he is presently admitted as a patient under police guard.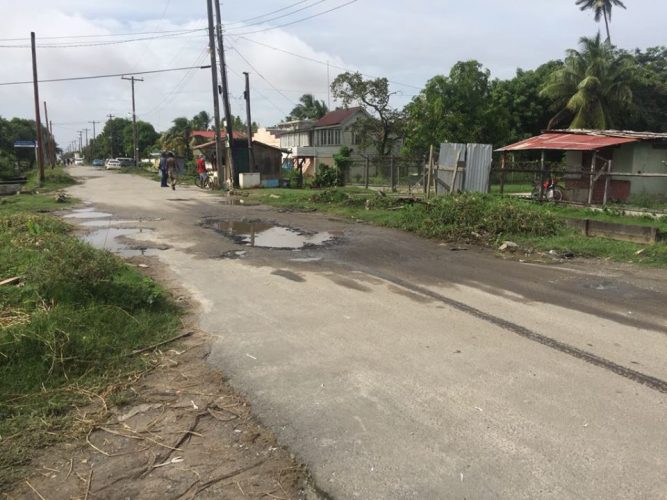 Up to yesterday afternoon, Beveney's family was still trying to understand what may have led to the altercation between the men, which occurred around 8 am.
Sources told Sunday Stabroek that the two men were known to each other since they worked together in the interior several years ago. This newspaper was also told that they previously fought over the sale of narcotics.
Beveney's assailant, who reportedly left his home three months ago, has been staying with a friend in Beterverwagting. He is said to have left his friend's home yesterday morning in order to visit a nearby shop to collect cash.
Upon arrival at the shop, he parked his bicycle and then went inside to collect the money. However, when he exited, he noticed his bicycle was missing. Upon enquiring, he learnt that Beveney had taken it.
The man eventually got the bicycle back from another individual, after which he proceeded to leave. However, he was then reportedly confronted by Beveney, who was armed with a cutlass and a knife.
Beveney allegedly fired a chop, which the man barred with his left hand. In retaliation, he then allegedly whipped out a 'juker' from his waist and dealt Beveney several stabs about his body.
Both men fell on the ground but Beveney managed to get up and jumped into a nearby trench.
The police were summoned and both men were taken to the hospital.
The 'juker' was recovered at the crime scene.
When Sunday Stabroek visited the crime scene yesterday, residents were tightlipped about the altercation.
At the dead man's house, a number of family members gathered upon receiving the news of his death.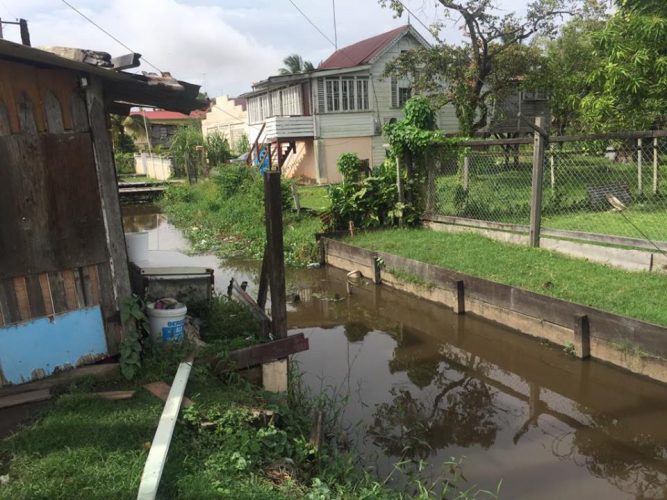 An aunt, Arlene Beveney, related that she was at home when her granddaughter arrived and told her to "come see Akim on the road."
Arlene said she immediately rushed out to see what had happened and she saw her nephew lying on the road. 'I run out on the road. When I go out on the road, all we coulda do….I see me sister did hoisting he fuh put he in a car and that was it. Because he wasn't moving. He was lifeless," she said.
The woman added that she last saw Edward alive yesterday morning when he left home. He did not state where he was heading.
The woman said the family was up to yesterday afternoon trying to find out what exactly had transpired. She noted that she is not aware that he had any problems with anyone that might have led to the fatal encounter.
Meanwhile, Beveney's mother said she was contacted by one of her sisters yesterday morning and was told her that her son was not feeling well and he was rushed to the hospital. "They didn't say he get stab…. she ain't mussy want tell me right away just so," she said.
She said she subsequently returned a call to find out which hospital she should go to when she learnt what had transpired and that her son had already passed away.
Around the Web