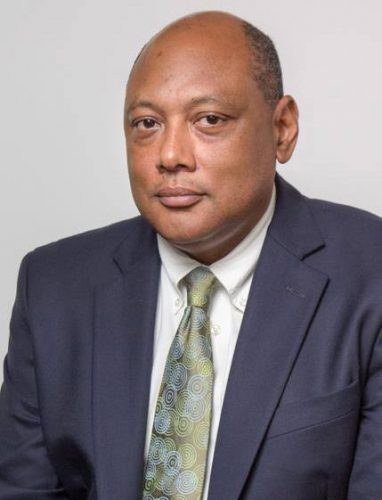 The Guyana Court of Appeal yesterday commenced hearing the appeal filed by Ramon Gaskin, who has sought to challenge the granting of a petroleum production licence to the partners of the local Exxon subsidiary, Hess Guyana Exploration Ltd (Hess) and CNOOC Nexen Petroleum Guyana Ltd (Nexen), as he contends that they have no environmental permits allowing them to engage in oil exploration here.
Gaskin is contending that since such licences have been issued only to Esso Exploration and Production Guyana Limited (Esso), then it is only that company that can rightfully undertake such exploration through the petroleum production licence it has been granted.
Gaskin's appeal is against the February 26th, 2018 judgement of High Court judge Justice Franklyn Holder, who among other things, ruled that the three companies constituted a single developer.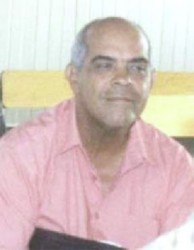 According to Gaskin, the judge exceeded his jurisdiction in so finding as "such determinations of law and finding of fact, being matters of substance" are to be decided upon in an inter partes hearing.
The appellant is of the view that the judge erred in finding that "the form of the joint arrangement had to have been set down in an application for the Petroleum Production Licence."
This, he argued, was done in the absence of any evidence to support such a finding.
Gaskin's complaint before the court surrounds the decision of Minister of Natural Resources Raphael Trotman to grant a petroleum production licence to Esso as well as Hess and Nexen though the latter two were never granted environmental permits by the Environmental Protection Agency (EPA).
The court yesterday heard arguments from Senior Counsel Seenath Jairam and attorney Melinda Janki, who are representing Gaskin.
The appellant's position is that there exists good and substantial reasons to his request for an urgent hearing as there is significant risk of grave and irreparable harm to citizens and the environment and the Caribbean as a whole from petroleum operations as authorized under the petroleum production licence granted to Hess and Nexen.
According to Gaskin, not only do the two companies not have environmental permits to facilitate their exploration of oil here, but they have also not carried out any environmental impact assessments.
It is against this backdrop that he argues that in the absence of being assessed by the EPA, there can be no payment of compensation for loss or damage by Hess and Nexen.
According to Gaskin, Justice Holder exceeded his jurisdiction when he determined that the effect of Section 14 of the Environmental Protection Act is to impose on parties who are not holders of an environmental permit an obligation to comply with the said permit.
This, he said, is a matter which goes to the merits of the application and which in law must be determined at an inter partes hearing following submissions from counsel on both sides.
Gaskin also took issue with what he said was the misconstruing and misapplication of Part IV of the Environmental Protection Act by Justice Holder in his finding that section 14 extended the obligations of an environmental permit to both Hess and Nexen who never conducted environmental impact assessment—a pre-condition for an environmental permit.
He is seeking to have Justice Holder's judgment reversed/set aside and that he (Gaskin) be granted the orders nisi of prohibition and certiorari being sought against Trotman and any further orders as the appellate court may deem fit to grant.
The hearing continues on June 28th, when Justices of Appeal Dawn Gregory, Arif Bulkan and Rafiq Khan will rule on the issue of urgency raised by the appellant.
The state is being represented by Senior Counsel Edward Luckhoo in association with Solicitor General Kim Kyte and attorneys Oneka Archer-Caulder and Eleanor Luckhoo. 
In the affidavit supporting his motion, Gaskin says that since Esso has been granted an environmental permit, Trotman, in accordance with Section 14 of the Act, was proper in granting a petroleum production licence to Esso alone.
He said, however, that given the peculiar circumstances, Esso would have authorisation to continue with its petroleum operations, subject to the law, pending environmental permits also being lawfully granted to Hess and Nexen.
To this end, Gaskin referenced Section 15 of the Act, which states, "Every person who fails to carry out an environmental impact assessment or who commences a project without obtaining an environmental permit as required under this Act or the regulations under it shall be guilty of an offence and shall be liable to the penalties prescribed under paragraph (d) of the Fifth Schedule."
He avers that the offence under Section 15 has been treated by the Legislature as a strict liability offence, deserving imprisonment in addition to a fine and he added that by failing to obtain an environmental permit, Hess and Nexen are both in violation of Section 15(1) of the Environmental Protection Act and are therefore committing a criminal offence daily.
Describing himself in his affidavit as a "law-abiding and public spirited citizen," Gaskin said he is concerned that such unlawful conduct by the two companies undermines the rule of law and makes it a matter of urgency for all unlawful activity to be stopped immediately.
He then went on to reference Section 13 of the Act, which states, "The Agency shall not issue an environmental permit unless the Agency is satisfied that the developer can comply with the terms and conditions of the environmental permit; and the developer can pay compensation for any loss or damage which may arise from the project or breach of any term or conditions or the environmental permit."Having regard to this, Gaskin then said he believes that Hess and Nexen are not eligible for an environmental permit or permits unless they carry out an environmental impact assessment and unless the EPA is satisfied that Hess and Nexen meet the requirements of Section 13 of the Act.
He argues that the benefit of the environmental permit issued to Esso cannot be extended to Hess and Nexen, since they have not been approved by the EPA under Section 13 of the Act while adding that Esso does not have the power to share the benefit of the environmental permit with them.
Around the Web