Last week Wednesday, the Caribbean Development Bank (CDB) and the Inter-American Development Bank (IDB) together hosted an integrity workshop for officials from various Government of Guyana ministries and agencies.
According to an IDB press release this joint workshop is the first in a series of events aimed at promoting integrity in CDB and IDB development financing interventions in each institution's respective Borrowing Member Countries. The objective of the CDB-IDB event was to raise awareness among workshop participants of the multilateral development banks' (MDBs) integrity frameworks and improve their capacity to manage risk in development-financed activities, including project procurement.
 The IDB statement said that both MDBs take a collaborative approach to dealing with integrity issues which may arise in projects they finance, and the workshop was intended to raise awareness about the role of CDB's Office of Integrity, Compliance and Accountability (ICA) and the IDB's Office of Institutional Integrity (OII). ICA is mandated to prevent and investigate fraud and corruption in the Bank's activities and projects. CDB works to prevent, investigate and sanction violations of its policies and procedures, particularly those that are procurement-related.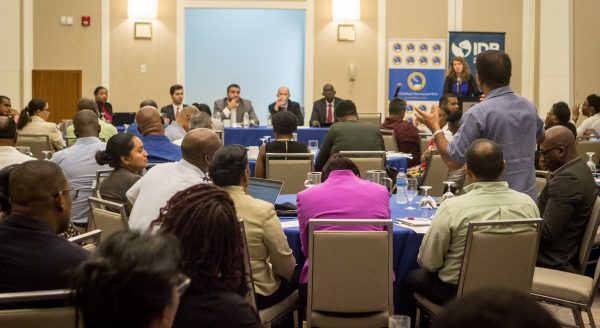 "At CDB, we take a proactive approach to dealing with fraud, corruption or any other corrosive practices that may arise during implementation of our projects. We also take seriously any allegations of environmental and social harm allegedly caused by projects we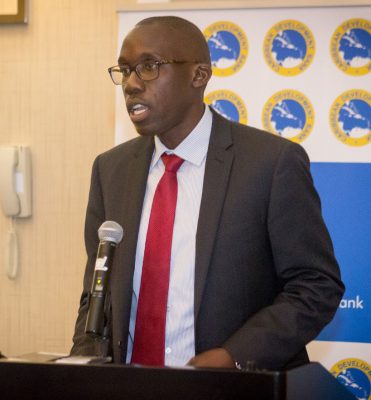 finance and encourage persons to report any known or suspected violations to the Bank," Toussant Boyce, Head of ICA, was quoted as saying in the IDB statement.
 Toussant further noted, "Today, CDB and the IDB are raising awareness among our key stakeholders in Guyana about the applicable integrity frameworks, mitigation of risks throughout the project cycle and about the investigation and sanction of wrongdoers."
 The IDB's Office of Institutional Integrity is an independent office of the IDB Group, which was created to investigate and prevent Prohibited Practices in IDB Group-financed activities. OII works closely with the IDB's Country Office in Guyana to manage integrity risks in IDB-financed operations. As part of its outreach efforts in Guyana, OII staff met with leaders of the Guyanese business community on May 23rd, the IDB media release said. 
Around the Web