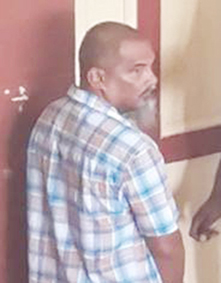 The attorney for accused Andre Gomes yesterday maintained that his client is innocent of the cocaine trafficking charges he is currently facing as he presented his final submissions to Georgetown Magistrate Leron Daly.
Gomes, also known as 'Zipper,' is charged with having 992 grammes (equivalent to 2.1 pounds) of cocaine for trafficking in his possession on January 20th at Craig Street, Campbellville.
The case was reassigned to Magistrate Daly in April after Magistrate Fabayo Azore recused herself.
Following the completion of testimony by witnesses for the Customs Anti-Narcotic Unit, Gomes' attorney, Mark Waldron, made submissions to the court yesterday. Waldron told the court that his client was wrongfully charged and he then refuted the evidence presented by the witnesses, saying it was false.
After hearing the submissions, Magistrate Daly adjourned the matter until June 19th for the prosecution's reply and for ruling.
Around the Web