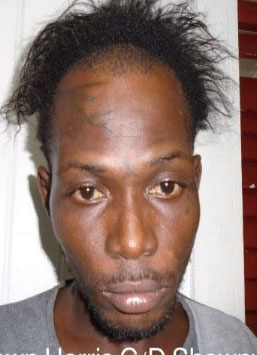 Shawn Harris, the Kitty man who is charged with murdering a vagrant last year, was yesterday committed to stand trial for the crime.
Harris, 32, called 'Shawny' or 'Bruk Up,' of Pike Street, Kitty, was in February of 2017 charged with the murder of vagrant Sunil Singh, also known as 'Grey.' The charge stated that Harris, on February 5th, 2017, at Owen Street, Kitty, murdered Singh.
Georgetown Magistrate Fabayo Azore, who presided over the preliminary inquiry into the charge, yesterday committed Harris to stand trial before a judge and jury at the High Court.
Singh was fatally stabbed after he attempted to rescue an employee of a Lamaha Street nightclub from an attack by three men.
A police statement had said after the club was closed, three men went and attempted to enter but were prevented from doing so by the nightclub employee. As the employee made attempts to keep the men out of the premises, an argument ensued, which resulted in him being stabbed by one of the men.
Singh, who was present, the police said, intervened and was trying to make peace when the suspect who stabbed the employee turned and dealt Singh a lash to his head. Singh is then reported to have run north into Railway Street, Kitty, with the suspect in pursuit. Singh was then stabbed multiple times.
Around the Web