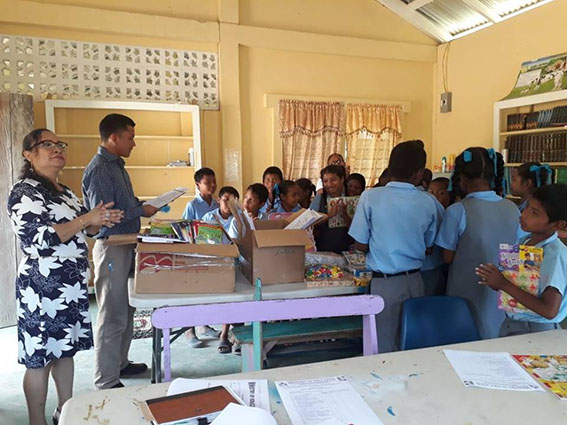 White Water Primary School has now officially been gazetted, according to a release yesterday from the Ministry of Education.
Following a visit from a high-level team of the Ministry in April to assess the delivery of education in the White Water Village, a border community in Region One, several commitments were made. 
The latest commitment to be realised was the gazetting of the school. District Education Officer,  Marti De Souza who represented the Regional Education Officer at a ceremony, related to the students and teachers that their school was the latest to join the number of 'independent' primary schools in the country. They are now officially White Water Primary School, effective May 1, 2018.
He also stated that the Ministry of Education and the Department of Education, Barima-Waini are making good on their commitments made to the school.
So far, the school has received adequate textbooks, the solar electrification system has been repaired to ensure that technology is used especially the Interactive Radio Instruction (IRI) programme, which is now fully functional.  Furniture has also been acquired and water filter tanks have been provided with the help of Guyana Water Inc.
Also visiting the school was Annis Blair-Craig, a professional Librarian who will in the coming days train not only the librarian/teacher of White Water Primary but of other schools in the Sub Region in the setting up of school libraries.
Around the Web